It is best to use the original packaging or bubble wrap. If you no longer have this you can use strong a cardboard box and quality bubble wrap. You must wrap properly, do NOT post without packaging!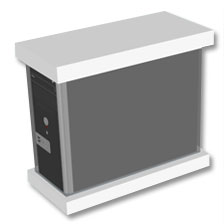 1. Protect the corners / edges
Please make sure all four corners and the edges are covered with the original polystyrene packing or a thick layer of bubble wrap.
2. Cover in bubble wrap / polystyrene
If using non original packaging please ensure all sides of the item should are double bubble wrapped to close any gaps and ensuring a secure fit in the box.
Please remove any stands from monitors, wrap, and store these separately in the box facing away from the screen. Plugs and other extra parts should be wrapped and stored away from breakable parts such as monitor screens.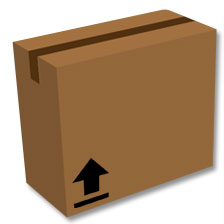 3. Box item
Once the item is adequately packaged, it needs to be placed in the original box, or a box of similar size. Please use extra packaging to ensure the items are secure inside the box and can't move around.
4. Tape up
All boxes must be securely taped on the top AND bottom to prevent the item falling out or parts going missing. The courier will have a pre-printed label for your item, but please also ensure you place an additional label with our address details on CCL Computers Ltd, RETURNS DEPT, Inmoor Road, Bradford, BD11 2PS Please do not write directly onto the product or manufacturer packaging, reference number can be added to the outer packing box.