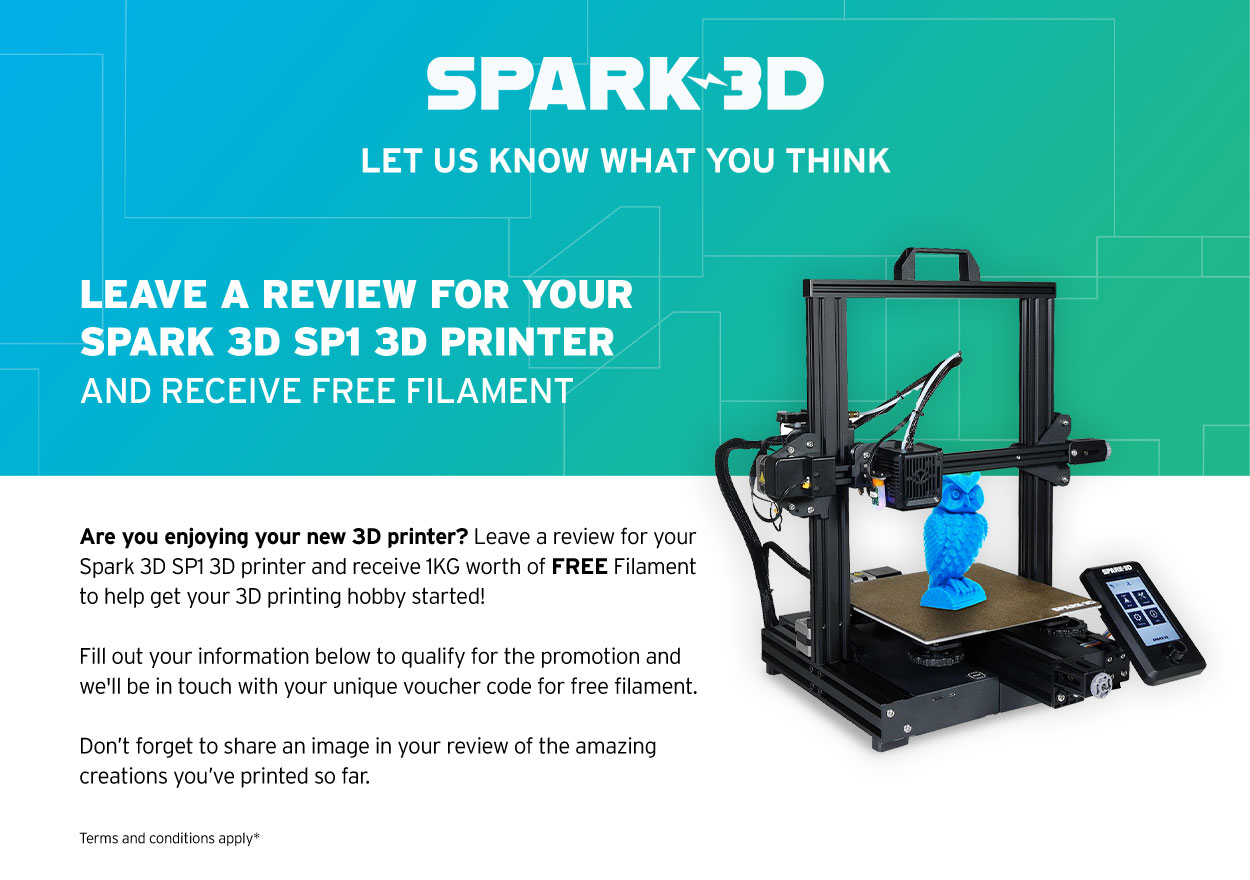 *Terms and conditions
A purchase of the Spark 3D SP1 3D Printer from one of our participating retailers will be required in order to qualify for this promotion and an order number must be provided for our team to verify your purchase. Participating retailers include; CCL and Box Ltd.
Once details have been submitted and received by our team, your review will be checked on the platform provided for authenticity. Reviews for the Spark 3D SP1 3D Printer will be accepted from Reevoo and Trustpilot.
When the order number and review have been verified, you will be contacted via email with your unique code to redeem a free reel of filament. Only 1 may be redeemed per customer.
By clicking you agree to sign up to our main newsletter list. We will use the information shared to keep in touch and provide the latest special offers, voucher code and giveaways. Please click here to view our privacy policy.