Latest News
06/09/2019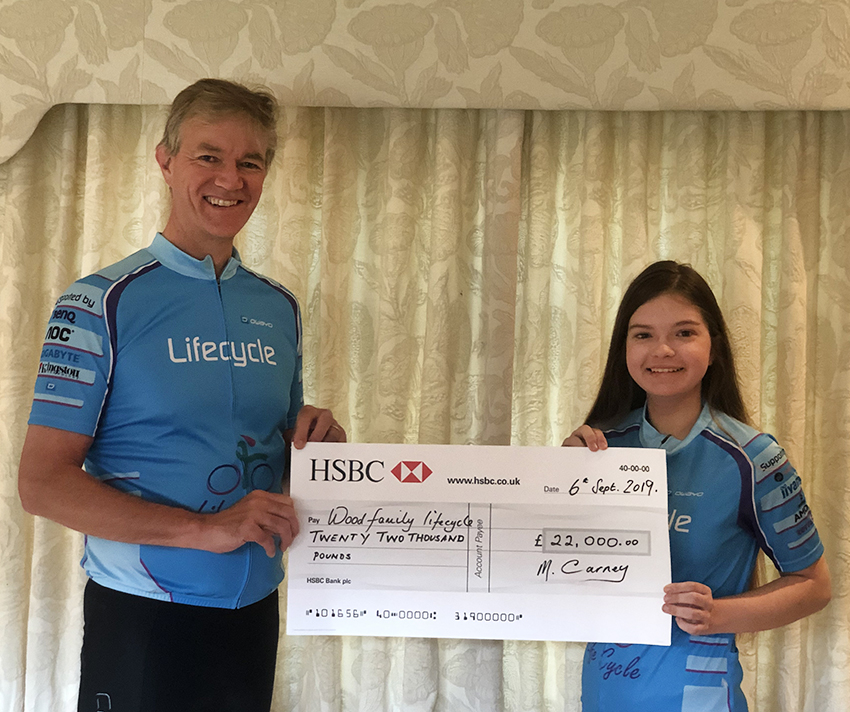 We are delighted by the amount raised, a whopping £22,000! A huge thank you to all our generous sponsors and supporters!

28/08/2019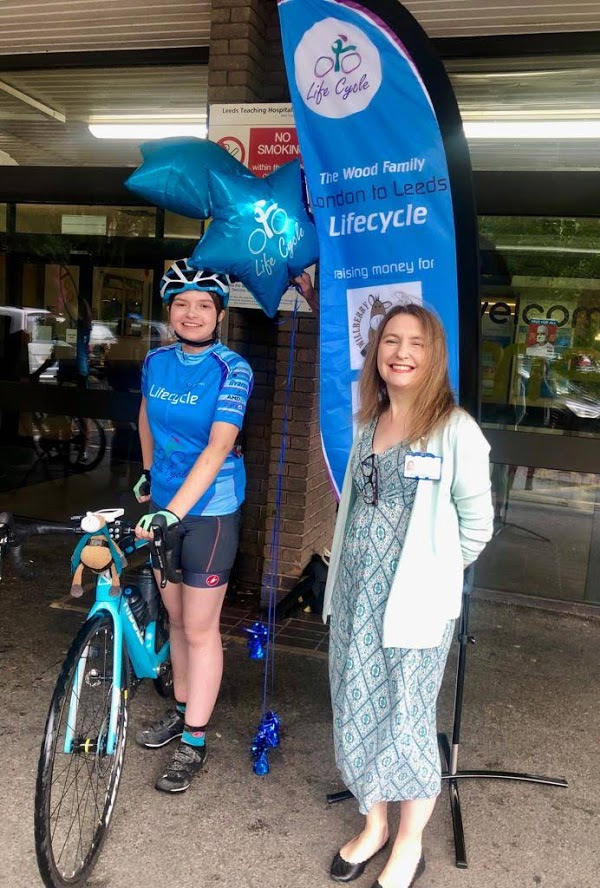 We were honoured that Tabby's oncologist from the LGI, Dr Wilkins, was there to greet us too.

28/08/2019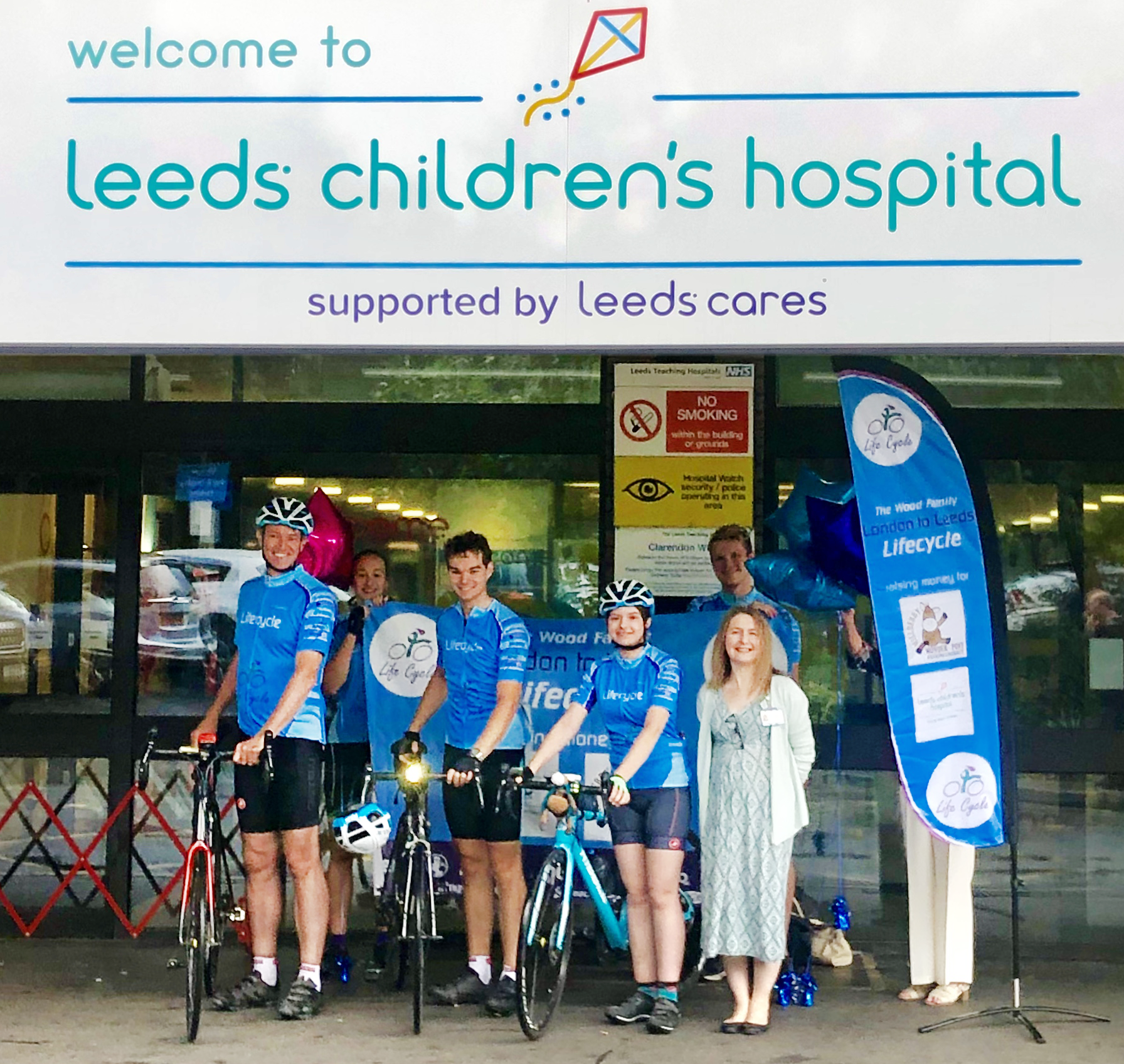 We made it!

28/08/2019
And even more pleased to arrive at the Clarendon Wing of the Leeds General Infirmary to a welcoming committee.

28/08/2019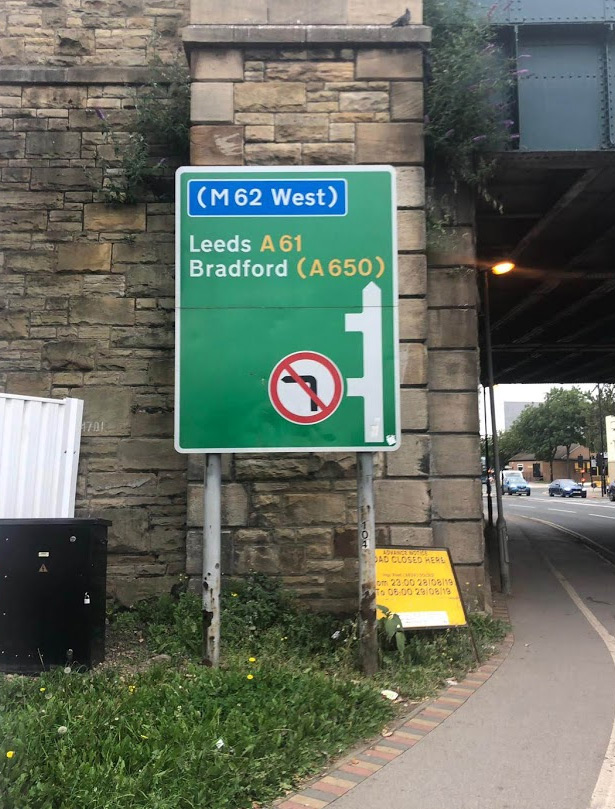 We were pleased to see this sign (Leeds is our end point!)

28/08/2019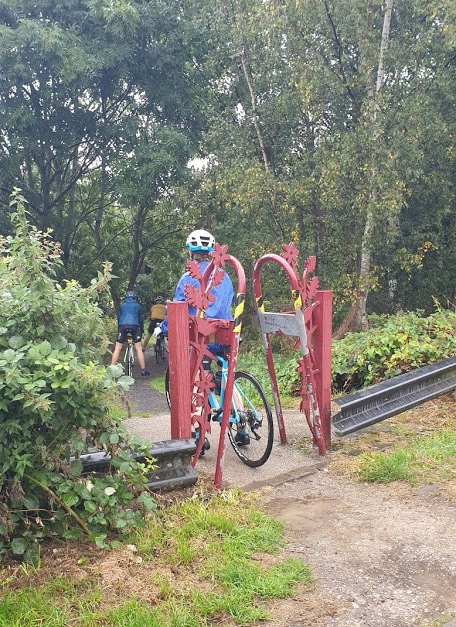 We took to another cycle path, but after the down pour that meant we got covered in mud!

28/08/2019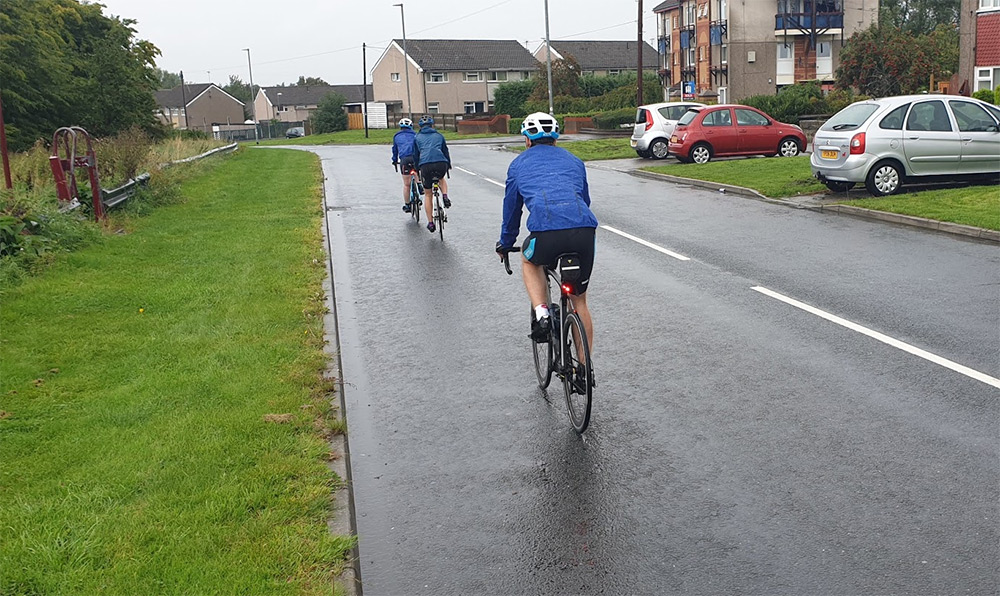 And then we got soaked!

28/08/2019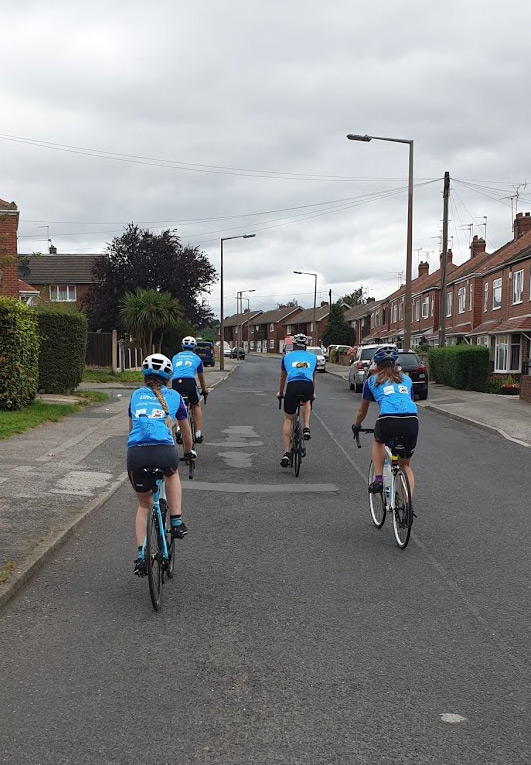 Unfortunately Euan and Grace were not able to enjoy the best of the scenery.

28/08/2019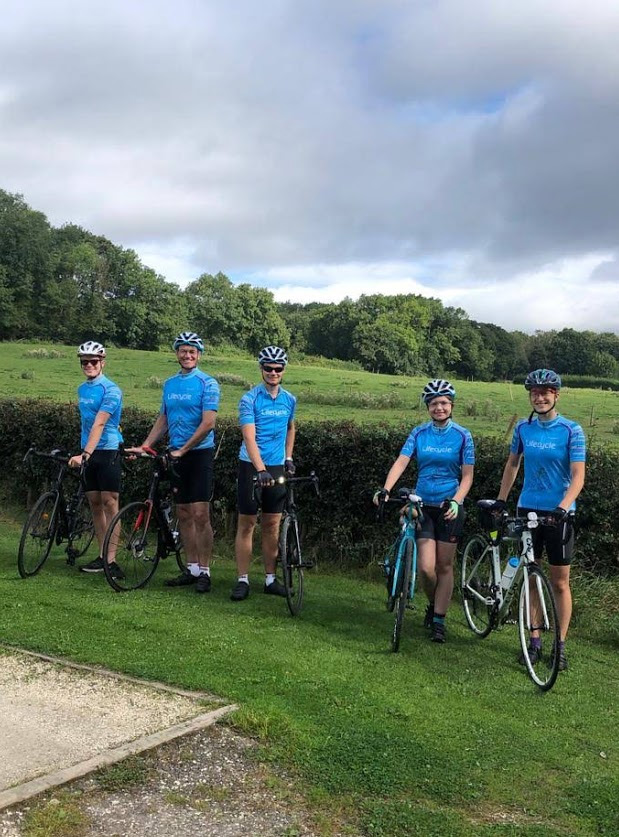 On our final morning we have been joined by Tabby's friend Grace and Ben's friend Euan for hop, skip and a jump (relatively speaking) to Leeds.

27/08/2019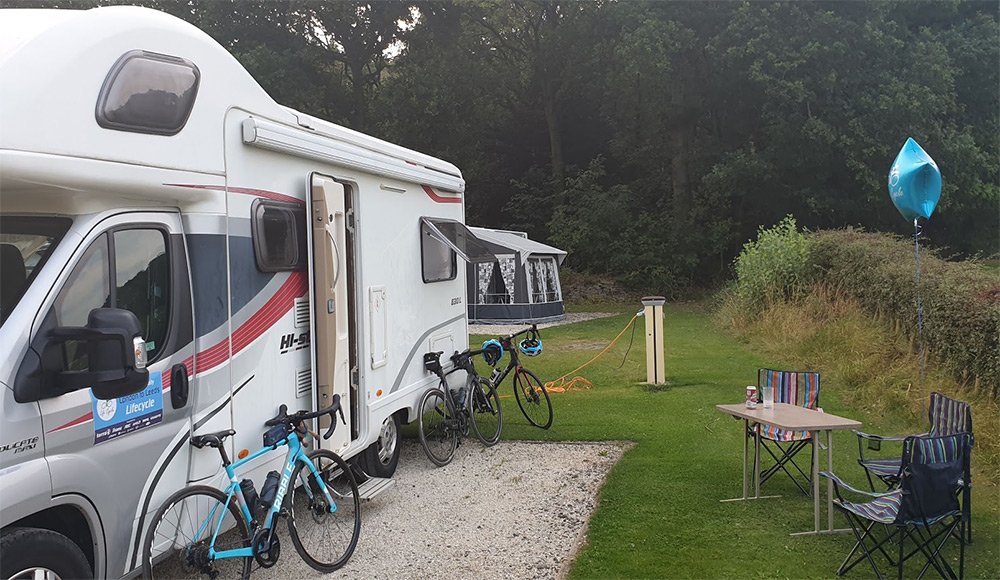 51 miles and lots of hills today but Sarah found a lovely campsite for us and had balloons and beer waiting!

27/08/2019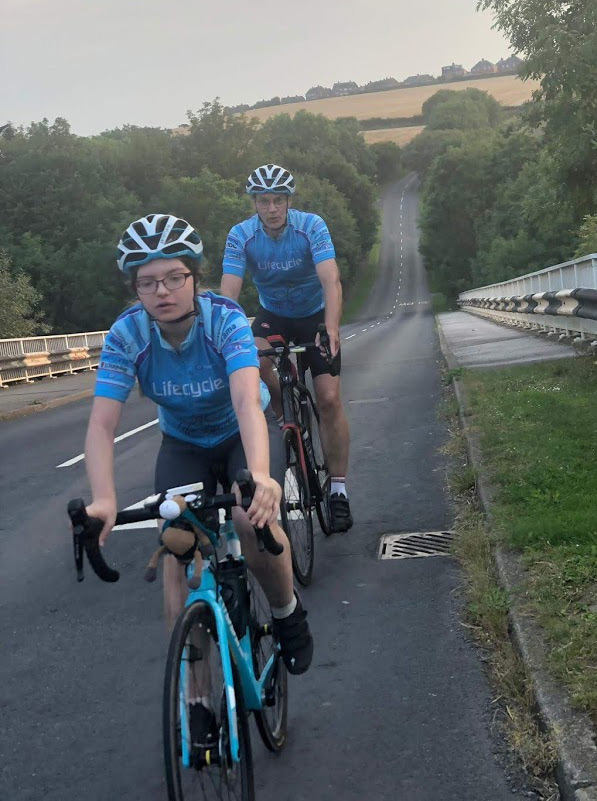 From Tankersley it looked like it was all going to be downhill but then we were reminded we were back in Yorkshire. There is no such thing as down, only up and down!

27/08/2019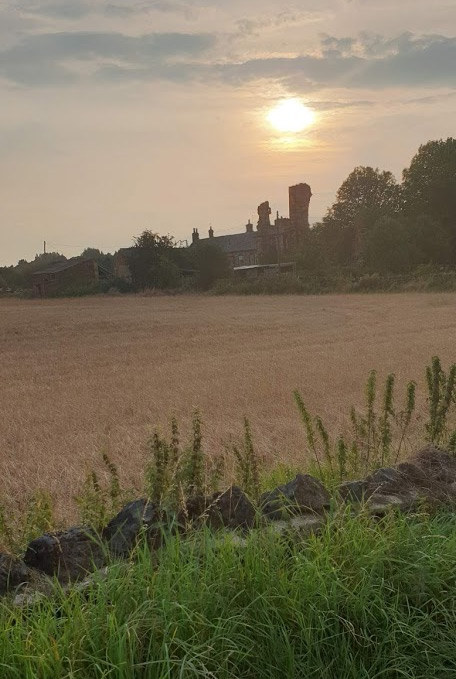 The bridal way took us past this historic property and delivered us to Tankersley.

27/08/2019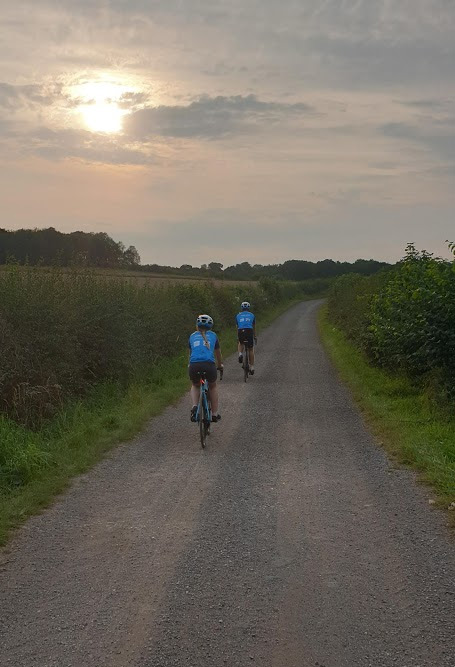 And came up with this bridle way, it tested our tyres again but we were happy to be away from the hectic traffic.

27/08/2019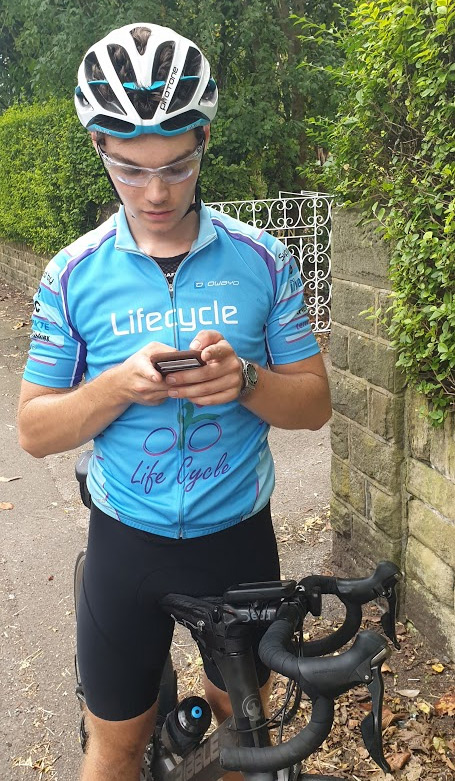 We didn't like the look of the next 50mph A road so Ben looked for an alternative.

27/08/2019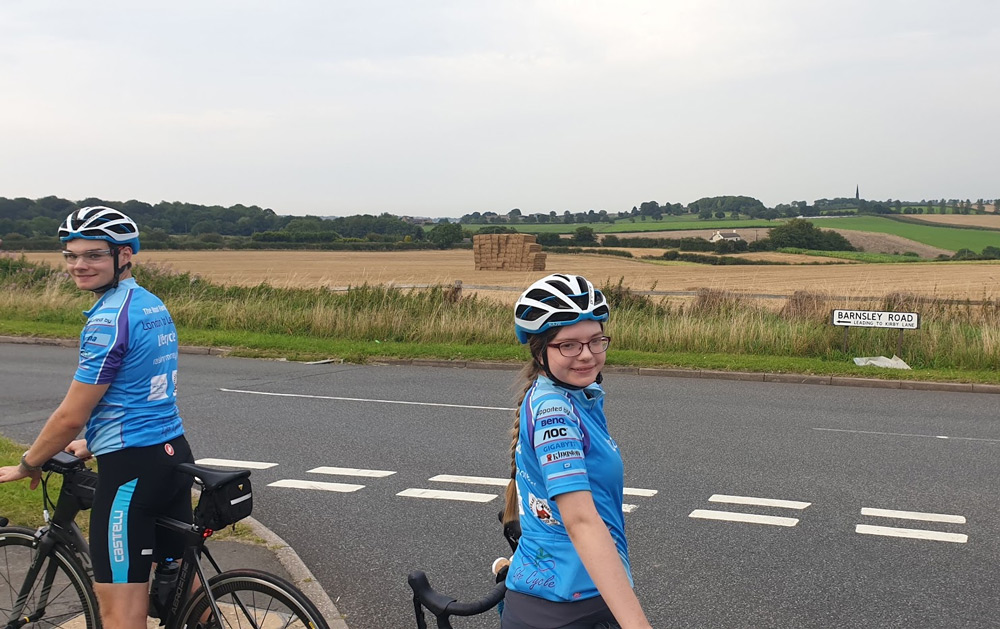 We were pleased to leave Rotherham where we got lost in the one way system, we are now heading for Barnsley.

27/08/2019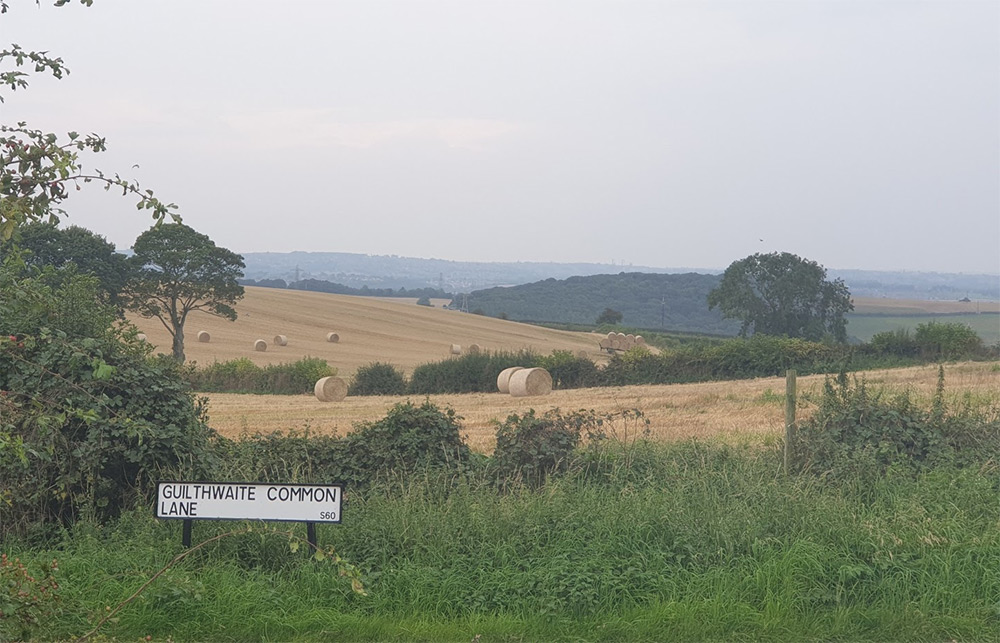 More beautiful late summer scenes as we left Ulley, where we stopped for lunch.

27/08/2019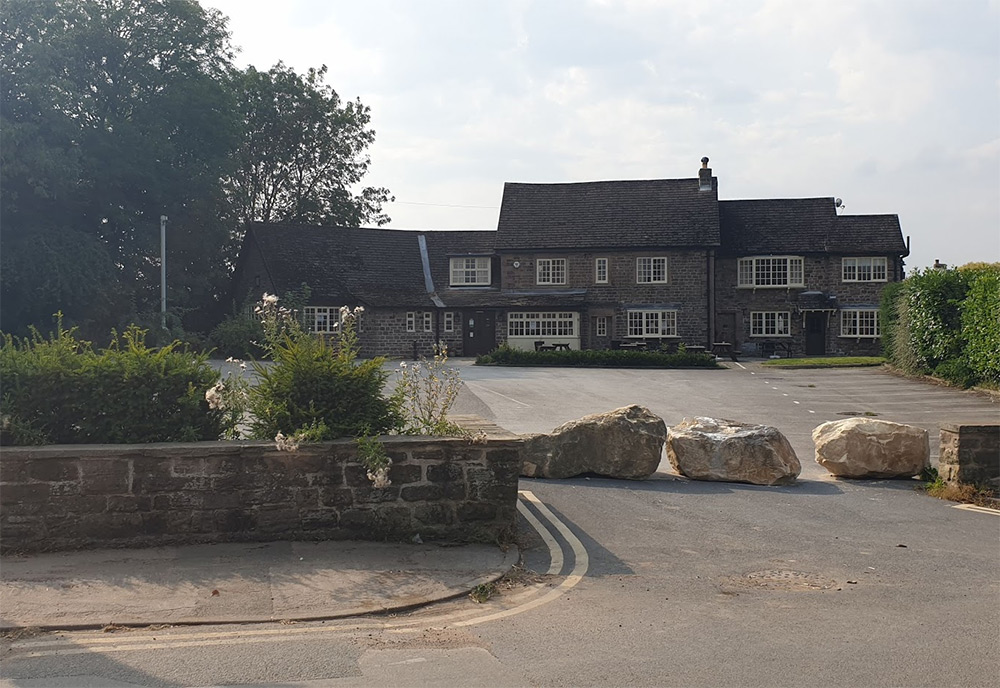 Sarah was hoping to park up and wait for us in this pub car park but had expressed concern that they have a reputation for being very unfriendly and inhospitable - they must have got wind we were coming!

27/08/2019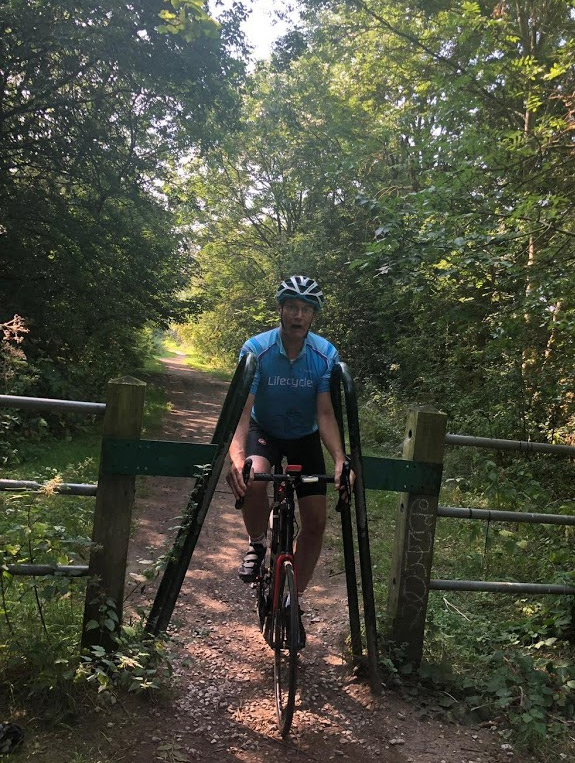 These speed calming measures on the cycleway are a bit extreme.

27/08/2019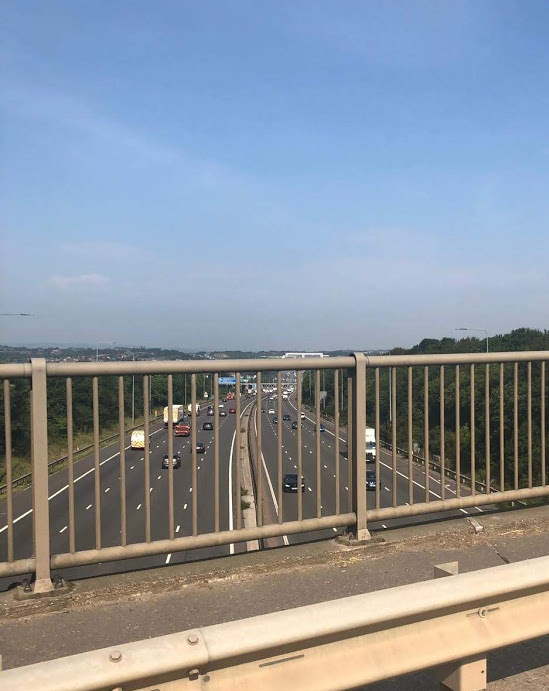 We crossed the M1 yet again...

27/08/2019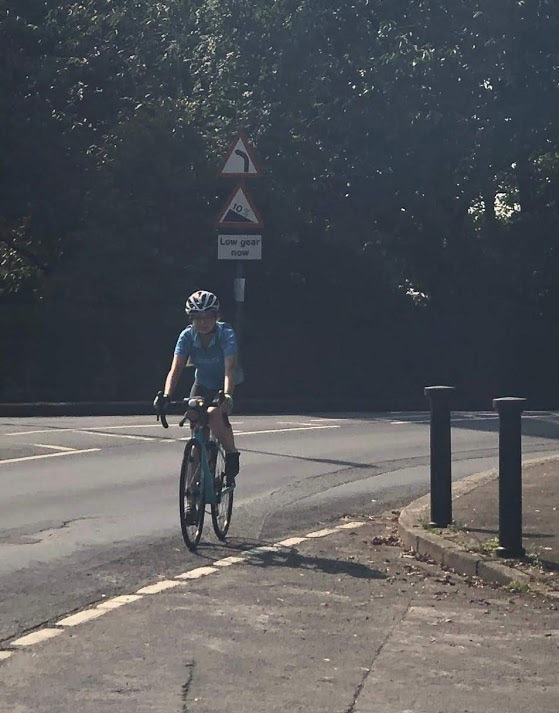 Tabby making it look easy!

27/08/2019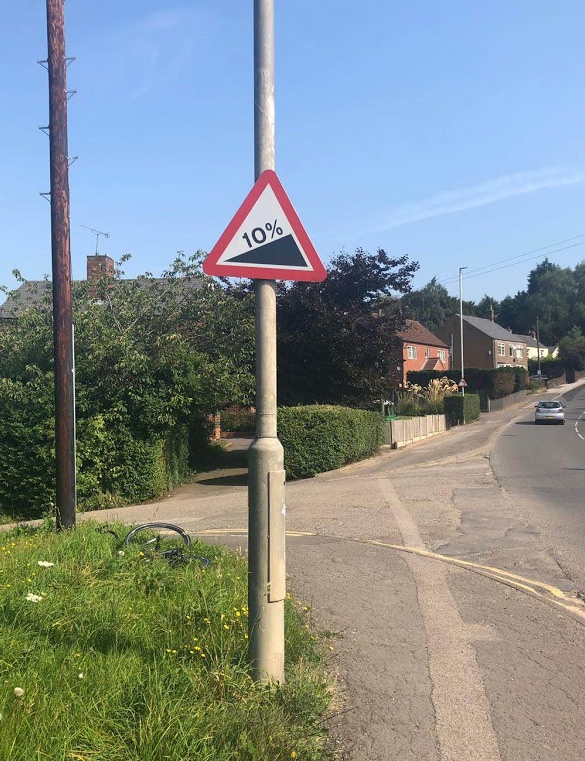 Not so tickled by the 10% gradient sign.

27/08/2019
We were tickled by the please drive safely sign that is hanging off.

27/08/2019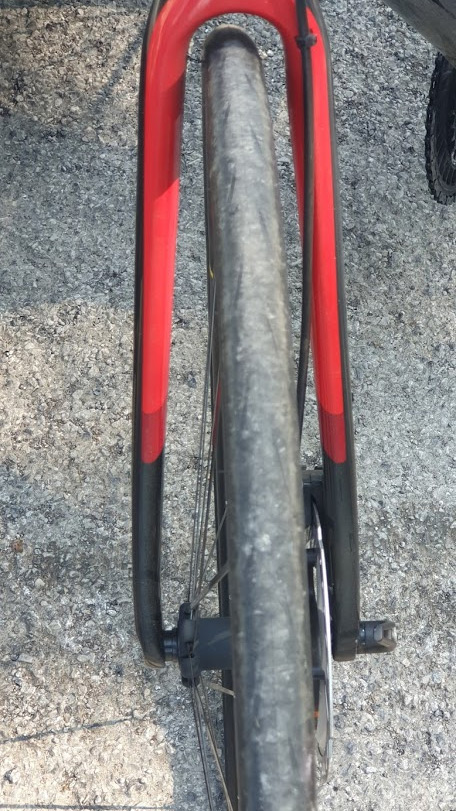 These were new tyres when we set off, they don't look that new now.

27/08/2019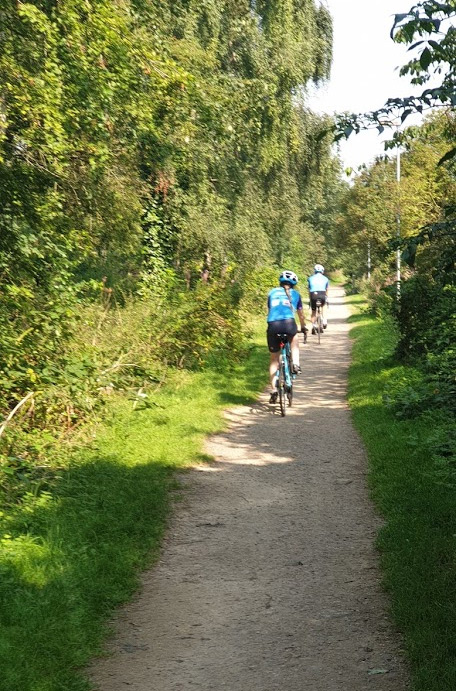 More cyclepaths, they are great but we are wondering if our road bike tyres are up to it...

27/08/2019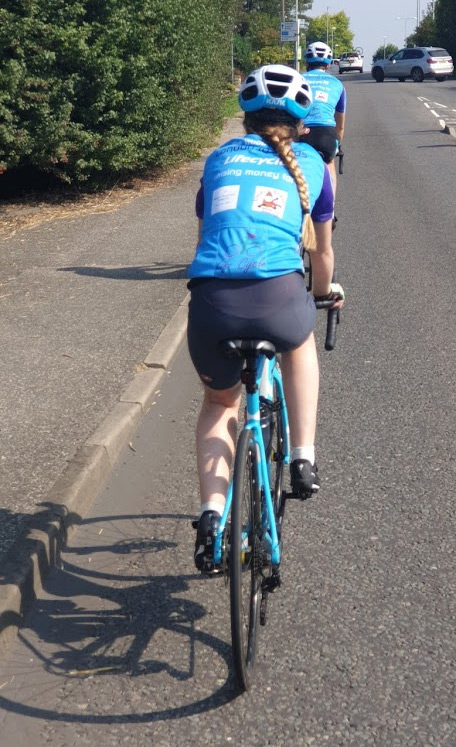 We are off again, Ilkeston in Derbyshire to Barnsley in South Yorkshire. Tight formation, I wonder how long that will last.

26/08/2019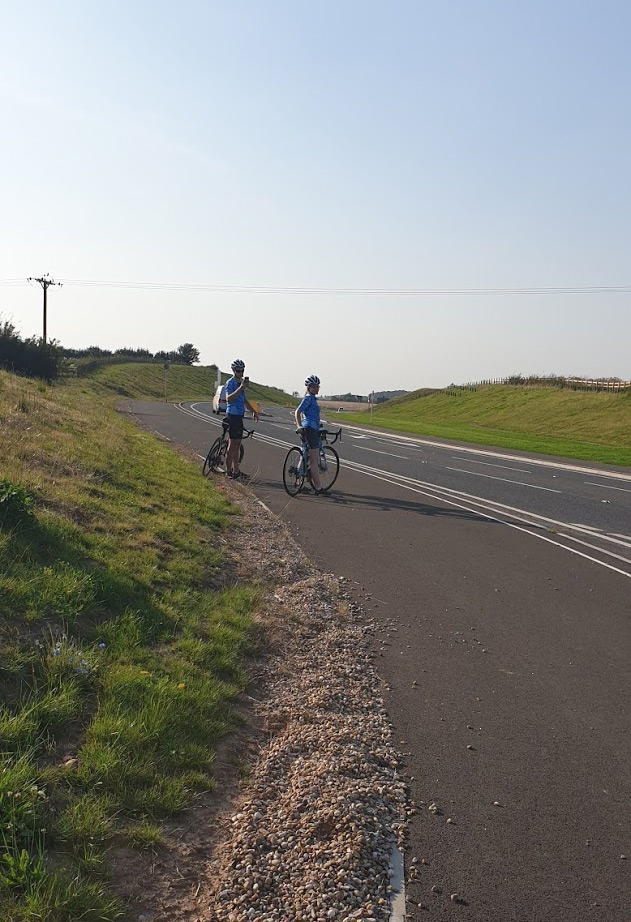 Super smooth new tarmac was a joy to ride on but the new roads confused the Garmin. What with this and the diversion we had our moments.

26/08/2019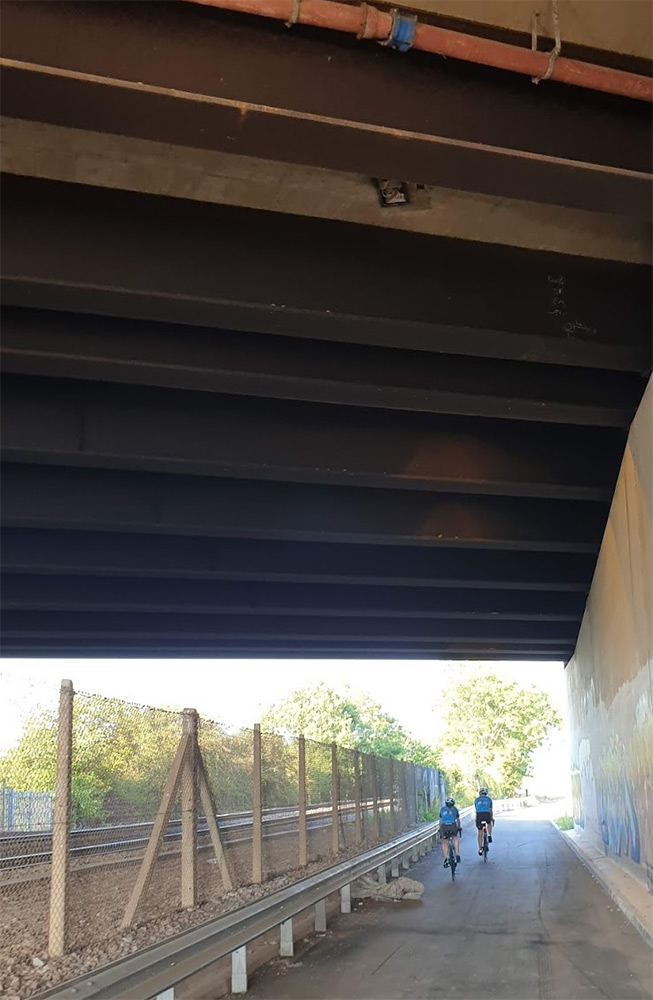 And this is what a motorway carriageway looks like from underneath.

26/08/2019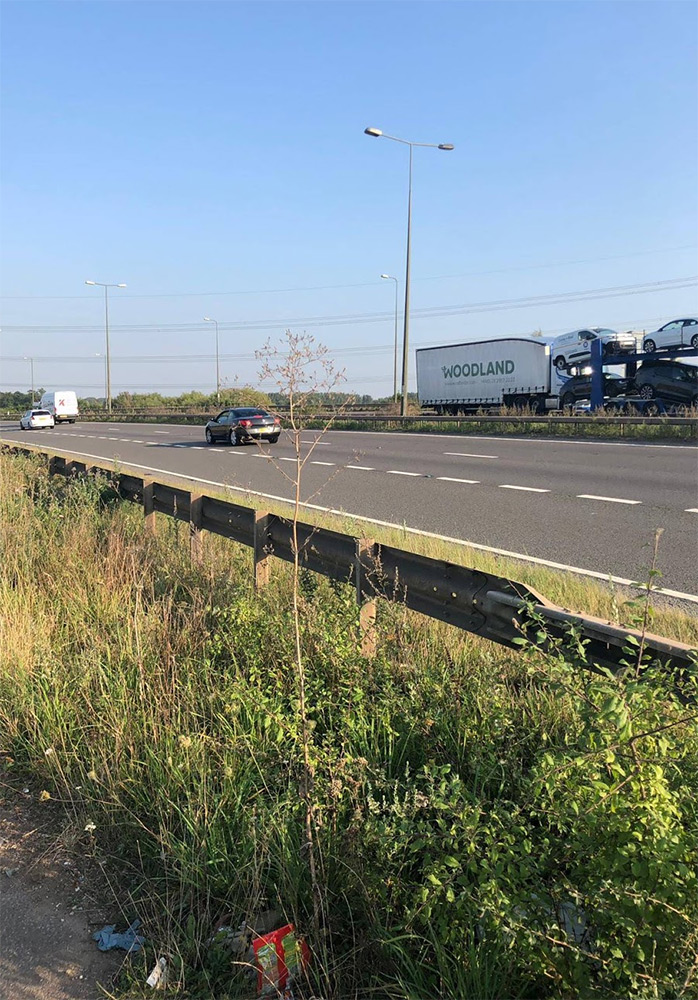 It amazed us that at one point the cycle path ran right next to the motorway.

26/08/2019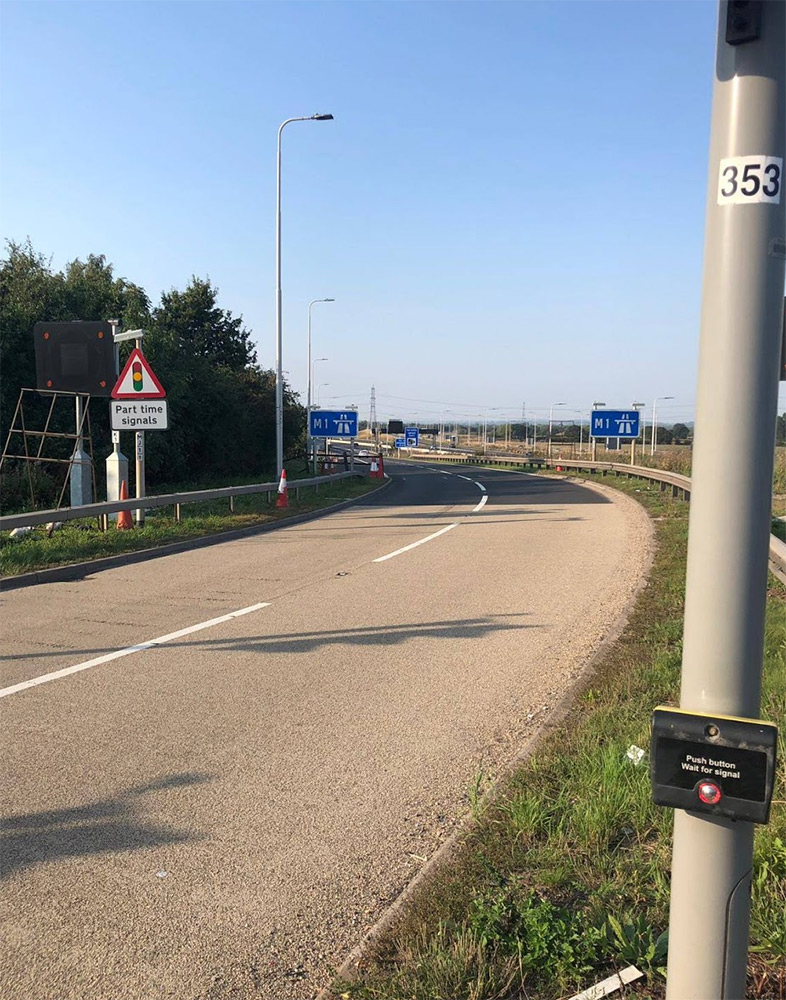 We keep criss crossing the M1. We now know why it is much further cycling than driving.

26/08/2019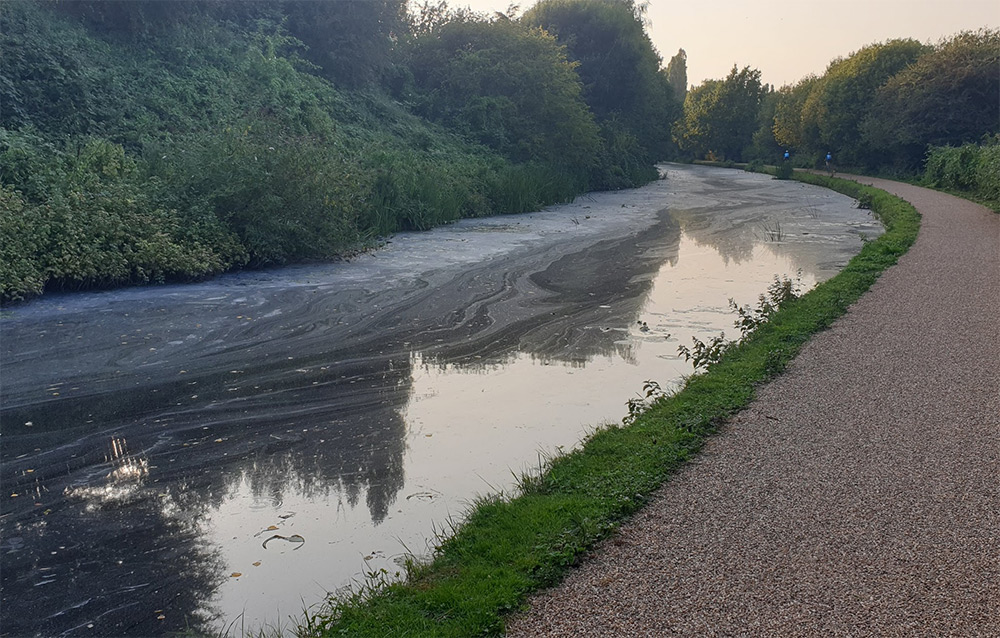 You wouldn't want to be taking a picture whilst riding along one handed and wobble in though...

26/08/2019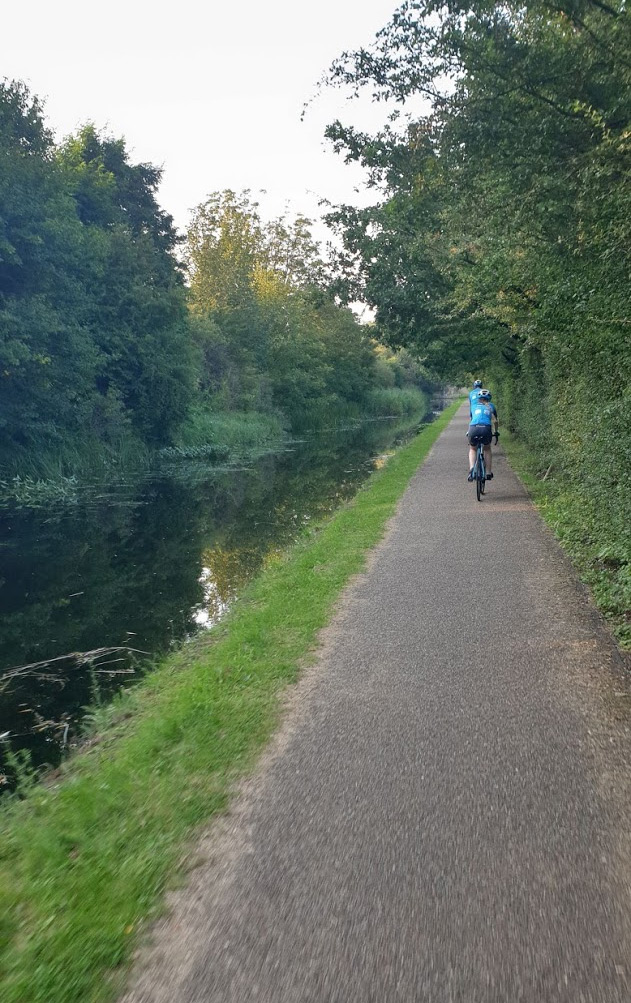 We finally got back on track and picked up the canal tow path.

26/08/2019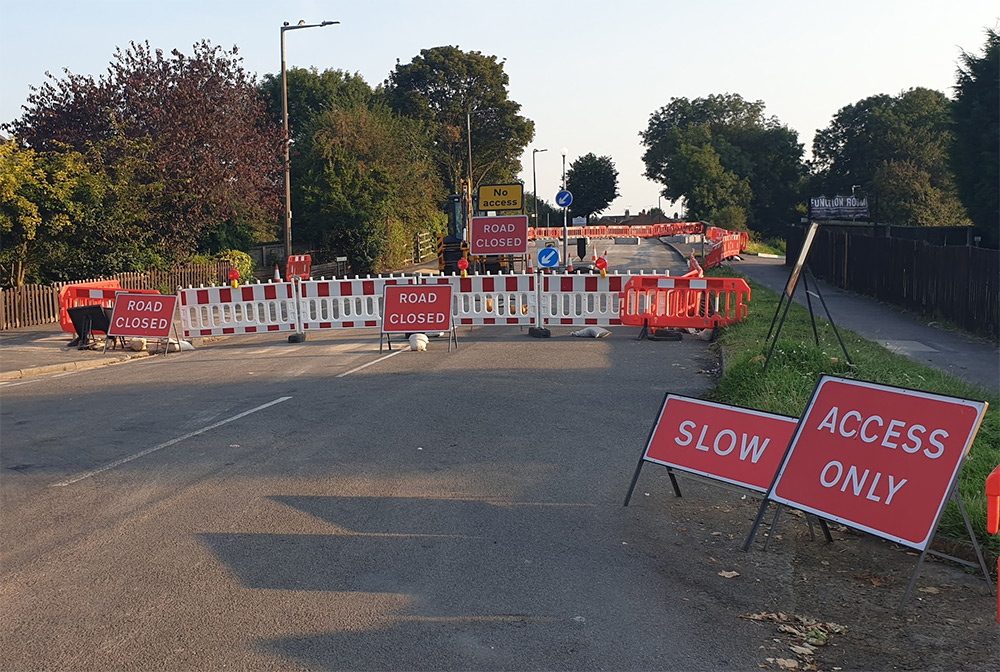 Yes, I think we have got the message!

26/08/2019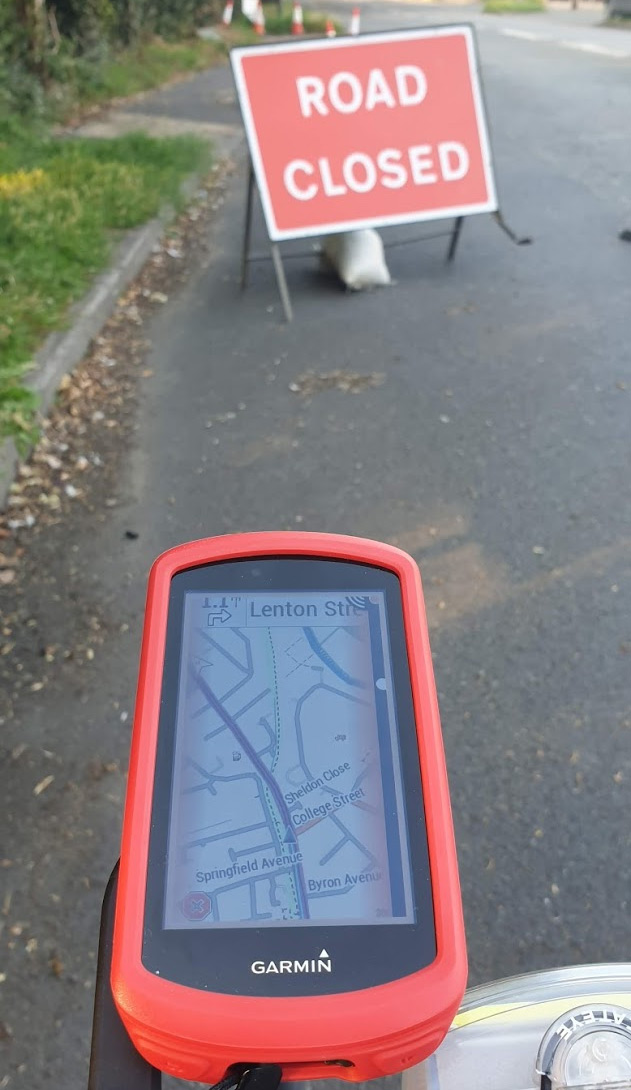 No! Not again...

26/08/2019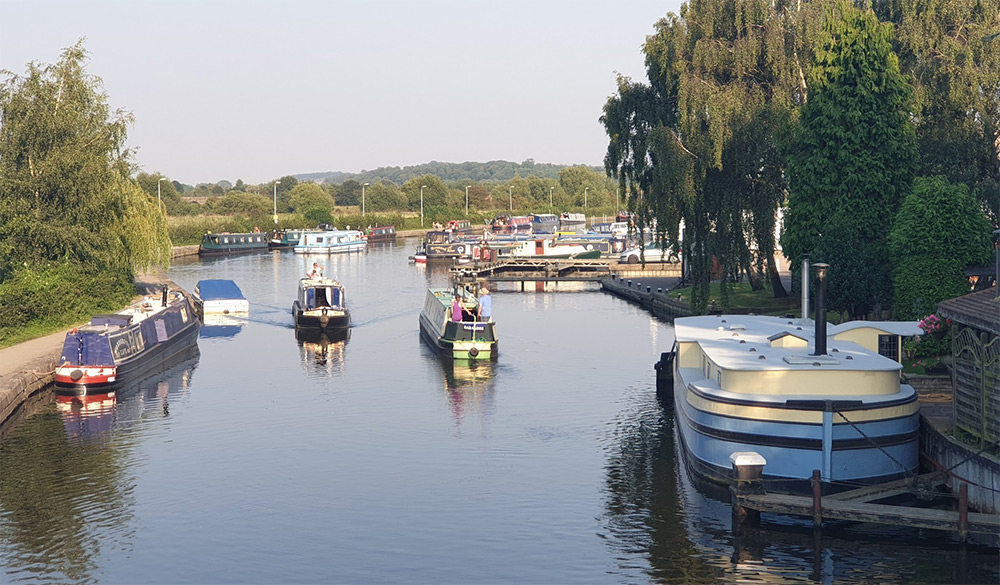 We had just crossed the county line into Derbyshire when we saw this pretty canal scene.

26/08/2019

This is a field full of solar panels, being 31 degrees today, we think it will have been a good investment this weekend.

26/08/2019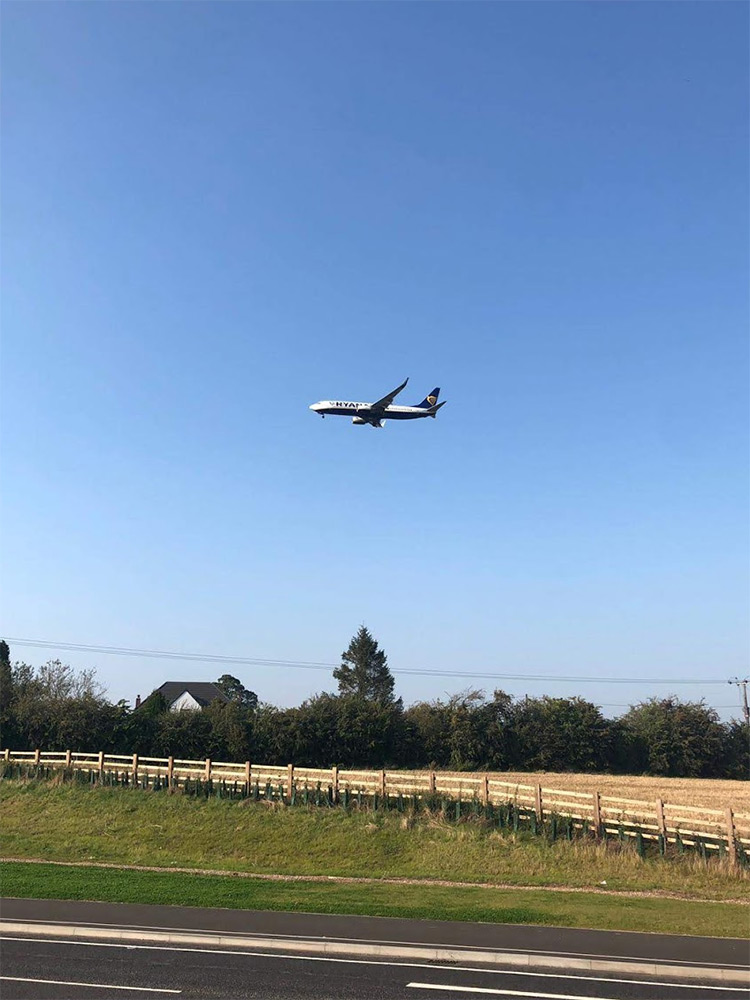 And to confirm it...

26/08/2019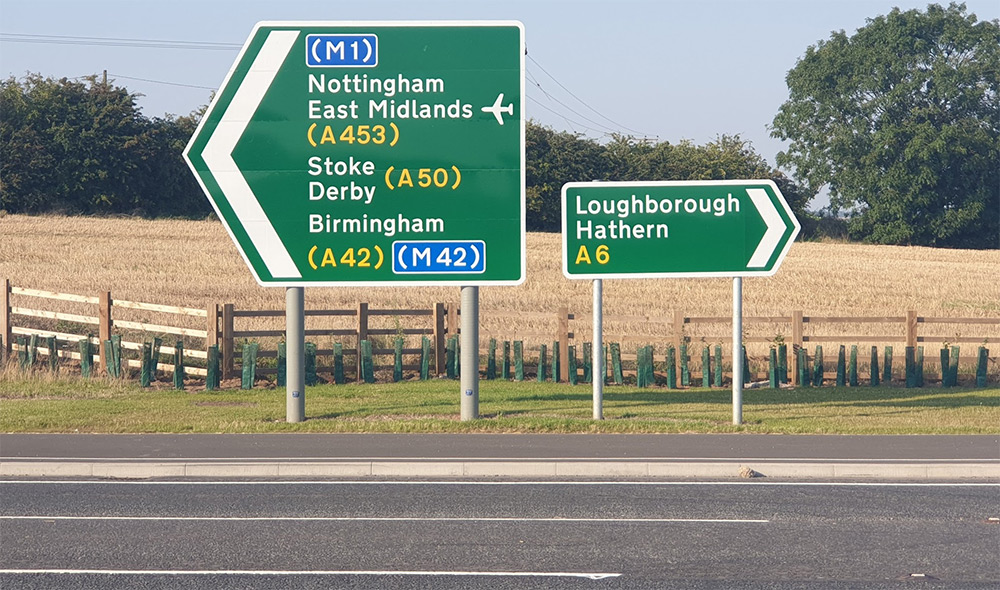 We are here now.

26/08/2019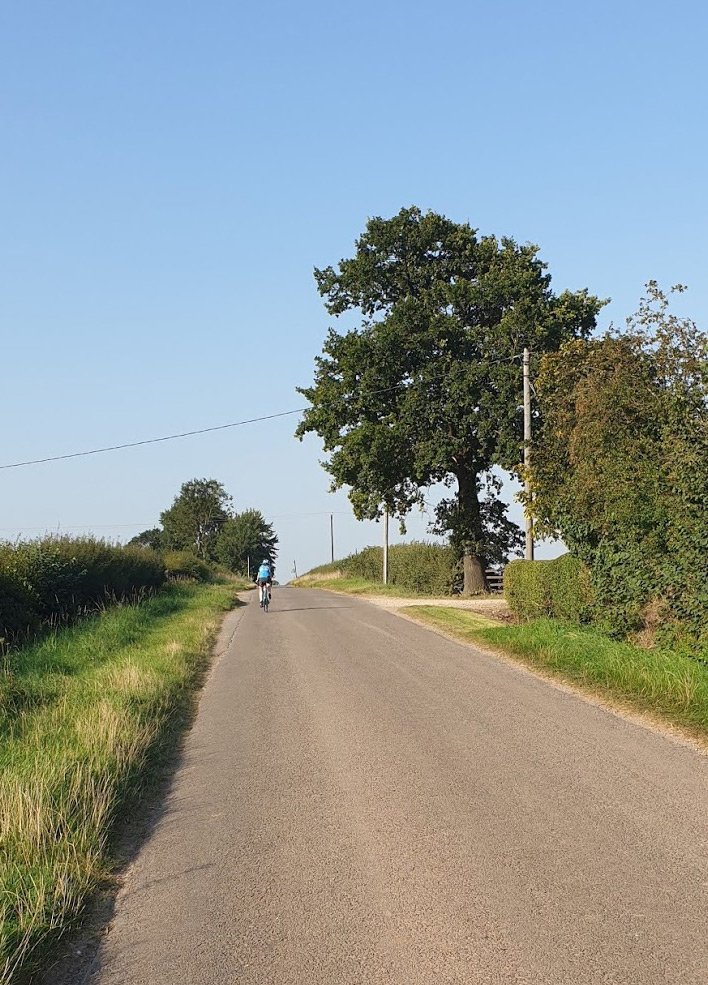 We are off again for the afternoon stint, well I should say Ben is off (as in out of sight) and Tabby is hot on his heels.

26/08/2019
Sarah found a secluded and more importantly, shaded layby for lunch. We made ourselves at home and felt we had earned an icecream for afters! We are stressing over the hills on this afternoon's stage...

26/08/2019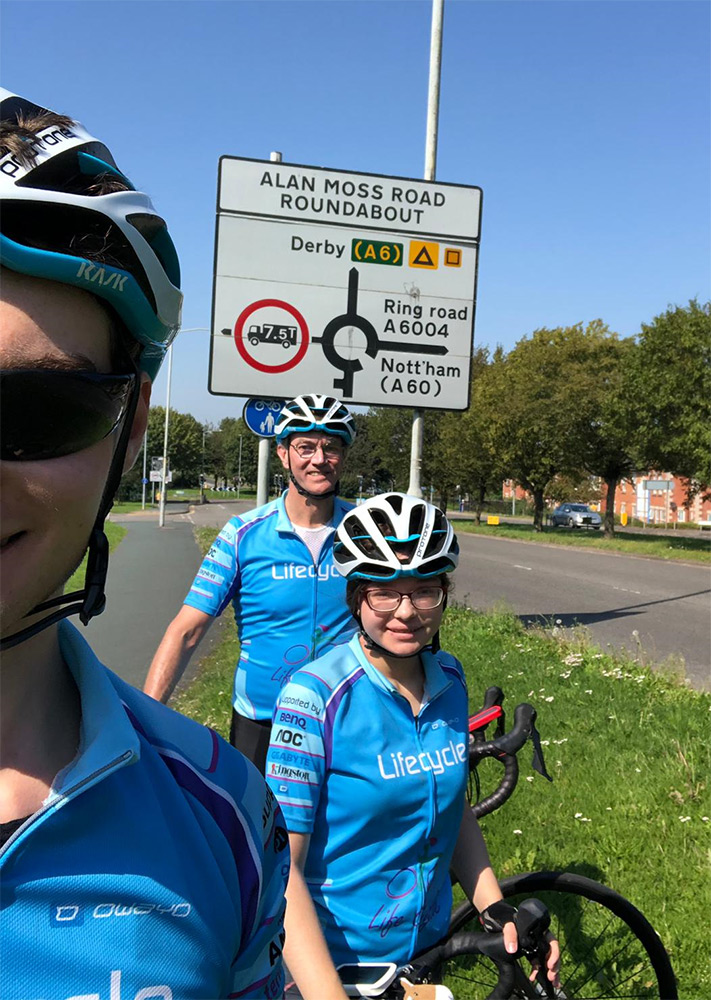 Our lunch stop is near here.

26/08/2019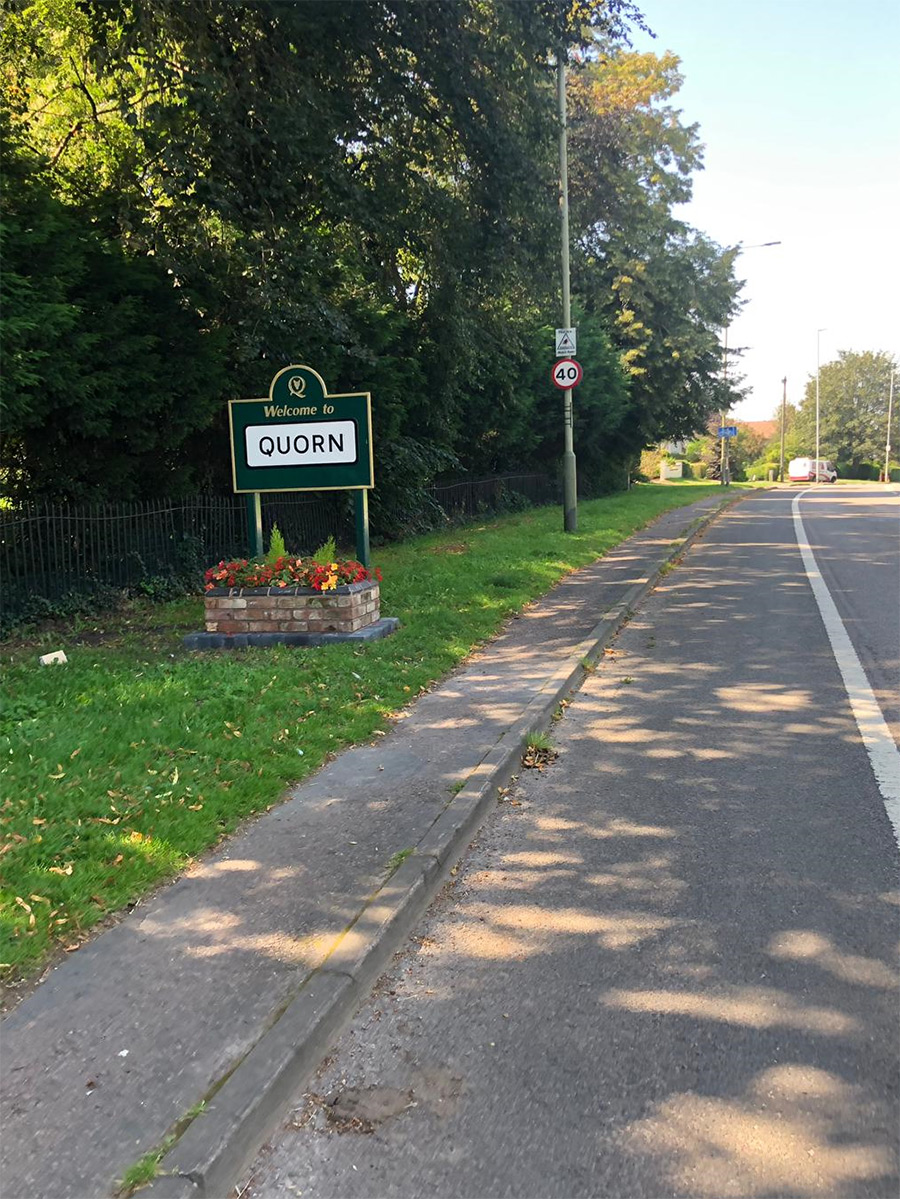 Who knew there was a place called Quorn?

26/08/2019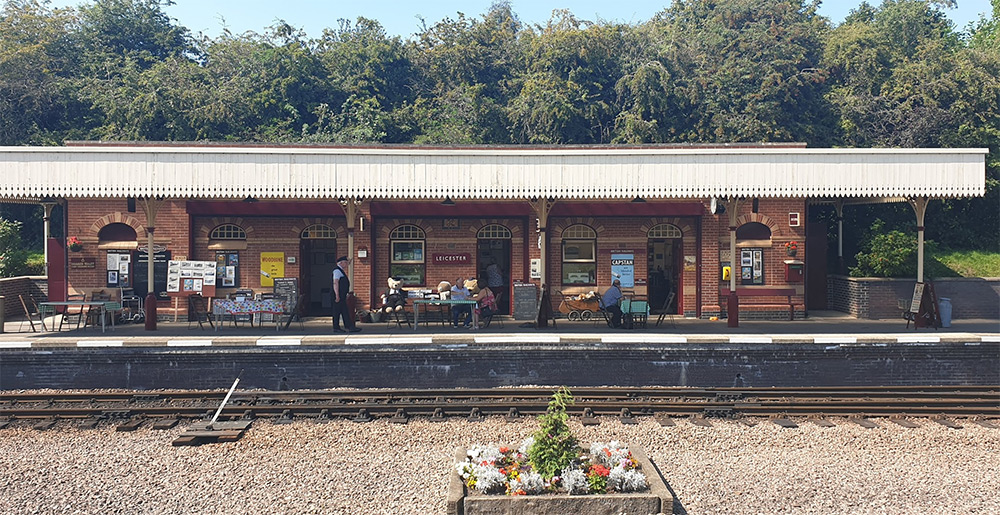 We wonder if this was the original Leicester train station?

26/08/2019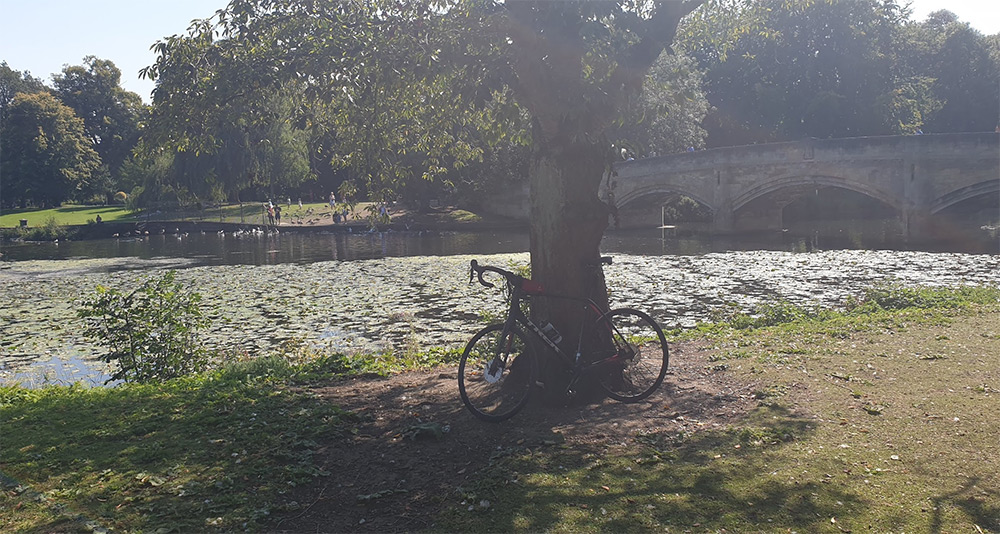 Abbey Park was nice, ducks and everything.

26/08/2019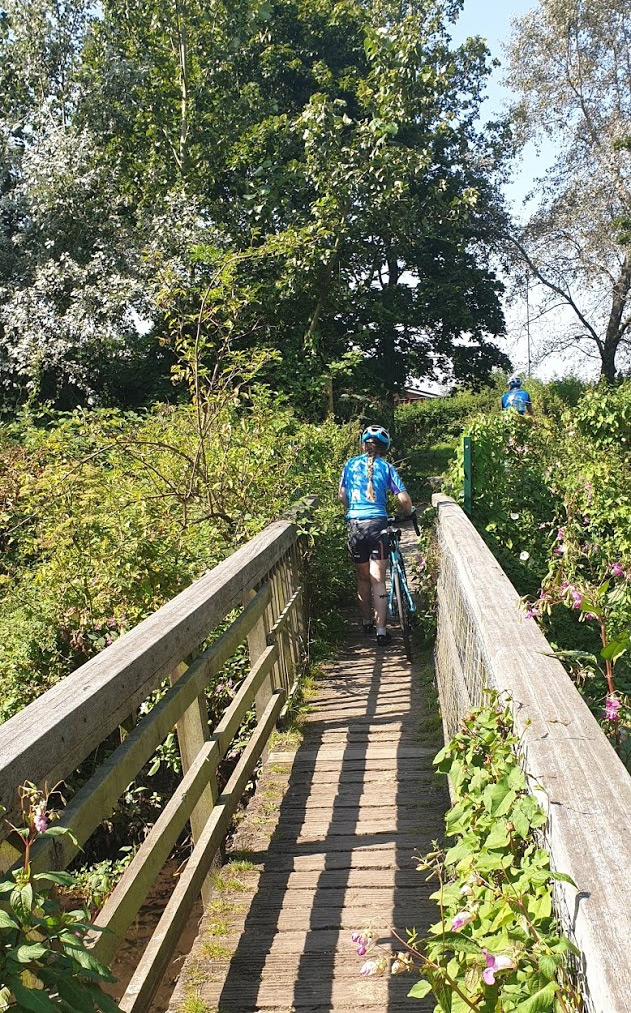 And pretty, if challenging to ride, bridges.

26/08/2019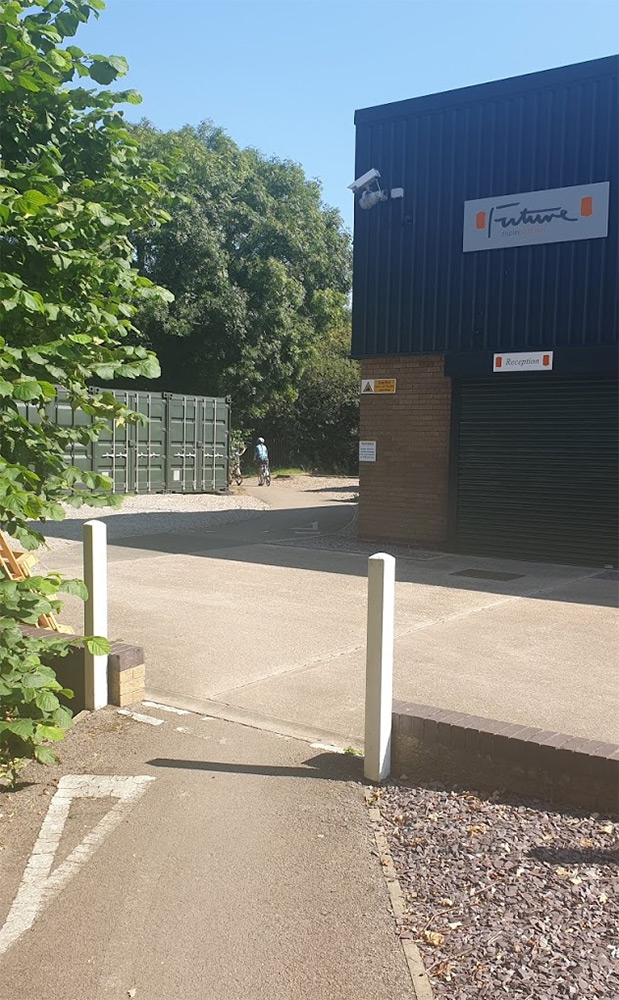 Some of the cycleways take you down some interesting snickets.

26/08/2019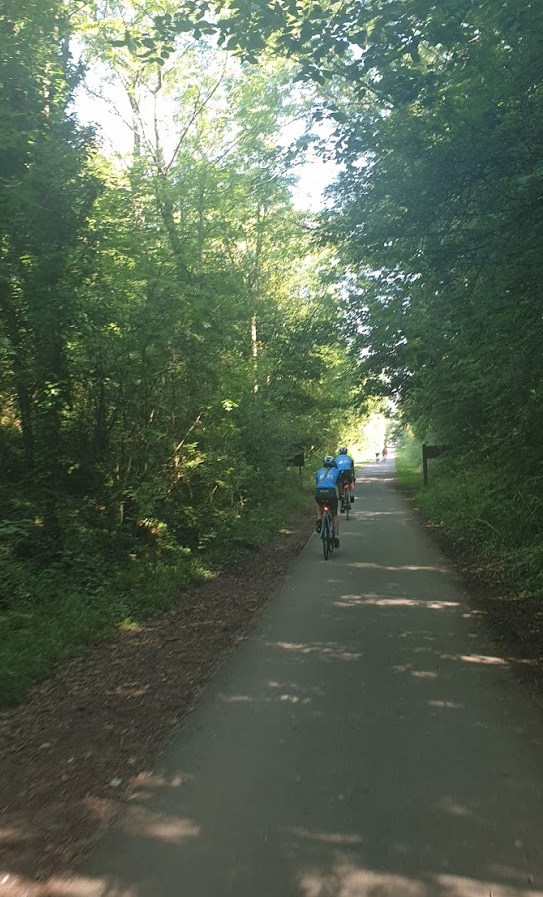 Another beautiful day and we are off again. Lots of cycleways around Leicester which we are pleased about.

25/08/2019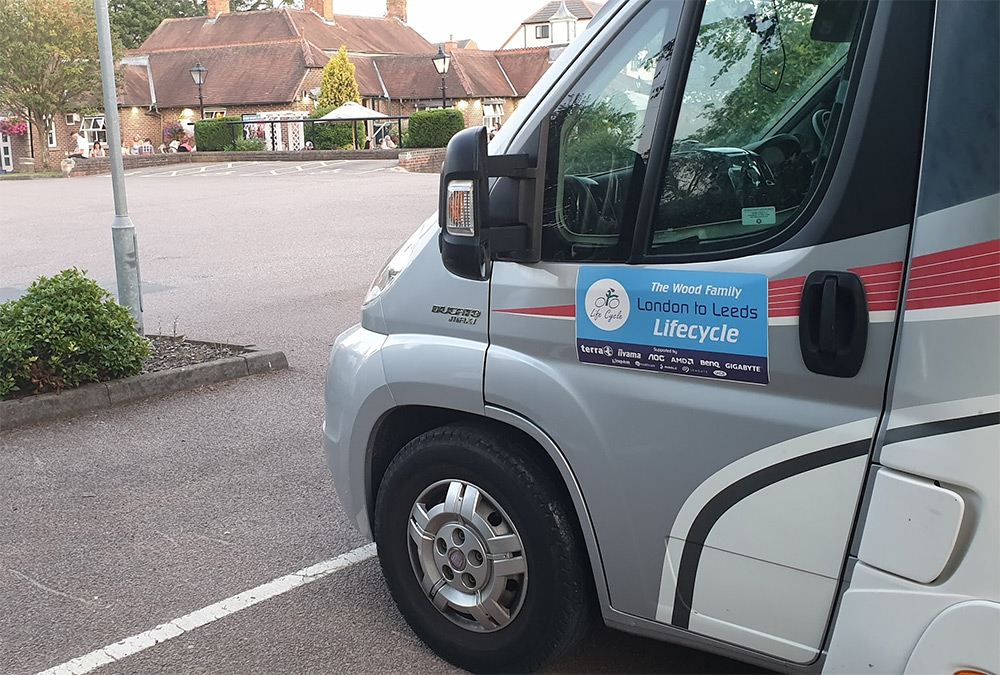 We have made it to Leicester. No camp site but this pub allows motorhomes to park up overnight if you patronise the pub, oh go on then!

25/08/2019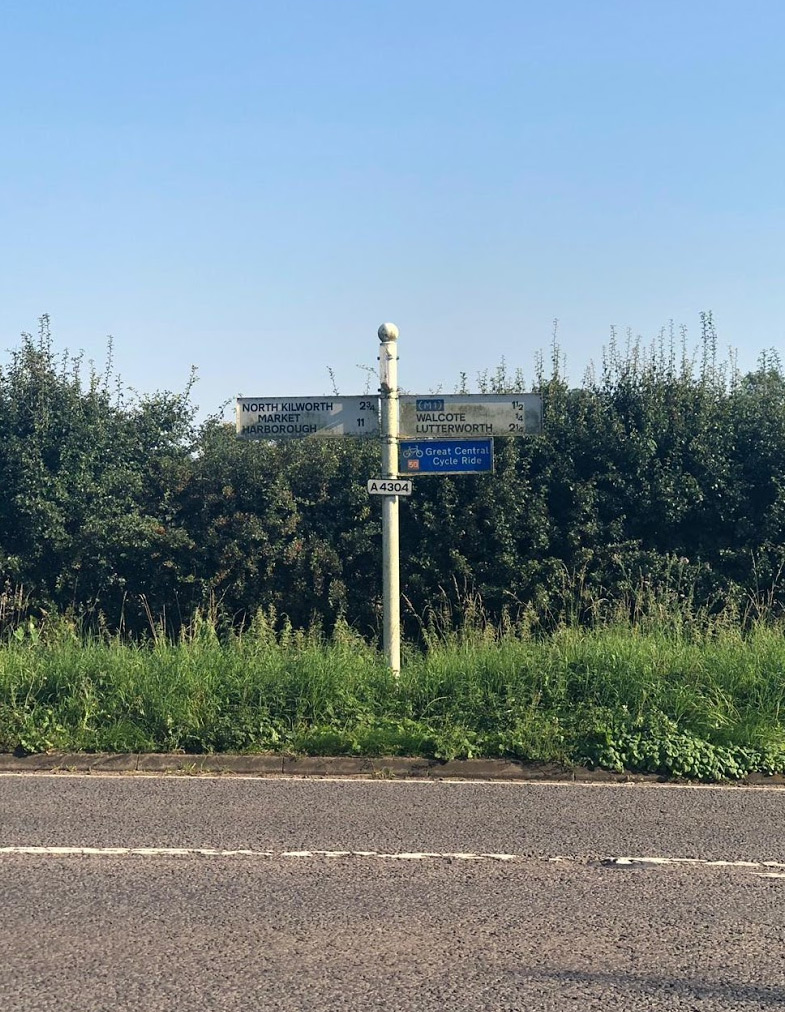 We briefly joined the Great Central Cycle ride.

25/08/2019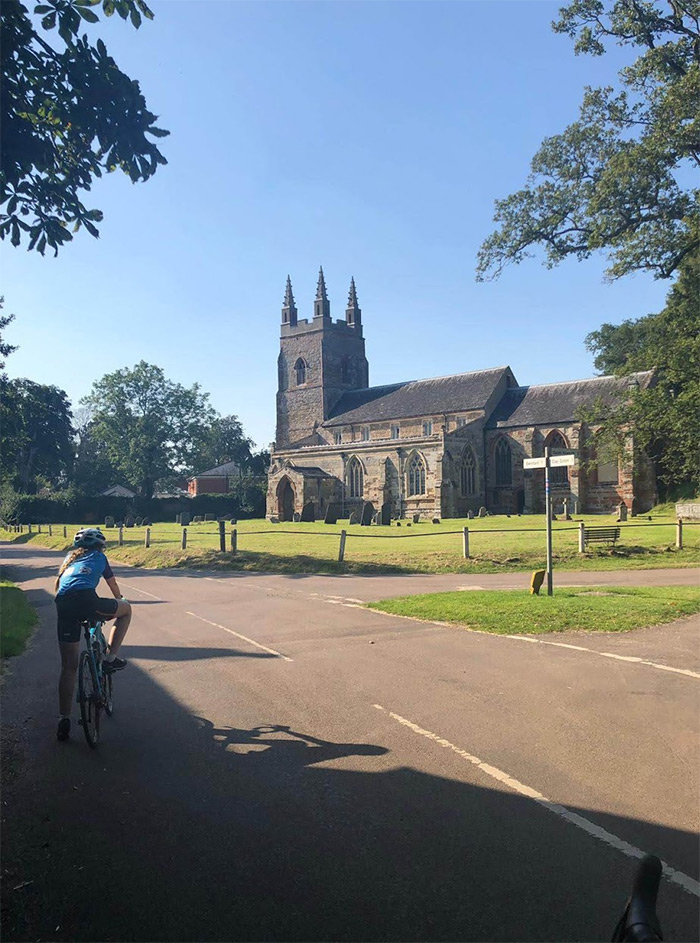 The whole area was very gentile.

25/08/2019
Saw this fabulous thatched roof house.

25/08/2019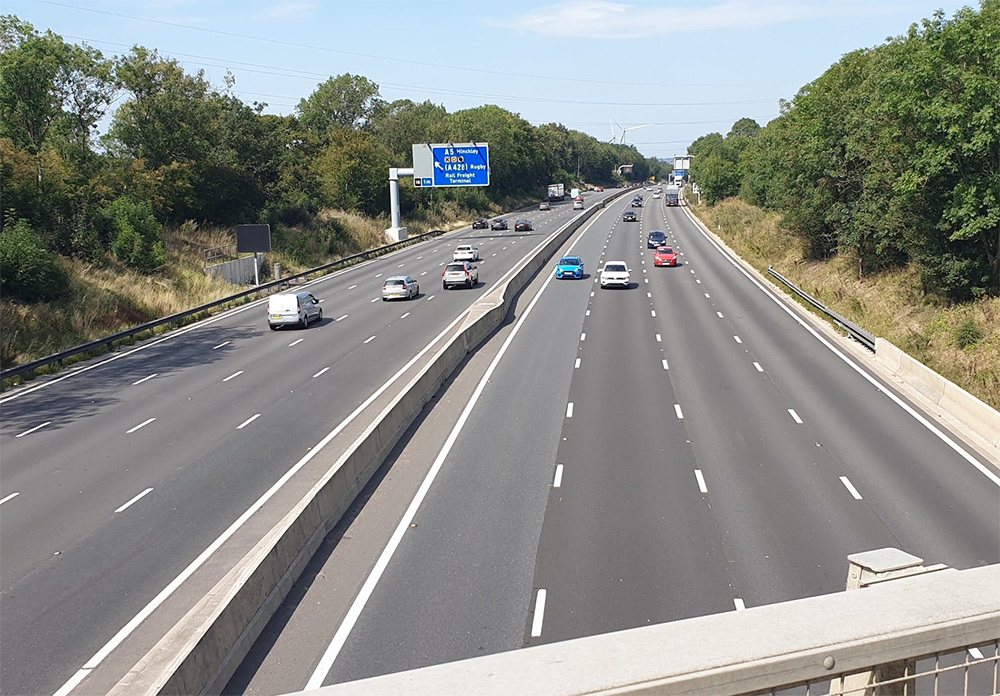 We passed over the M1.

25/08/2019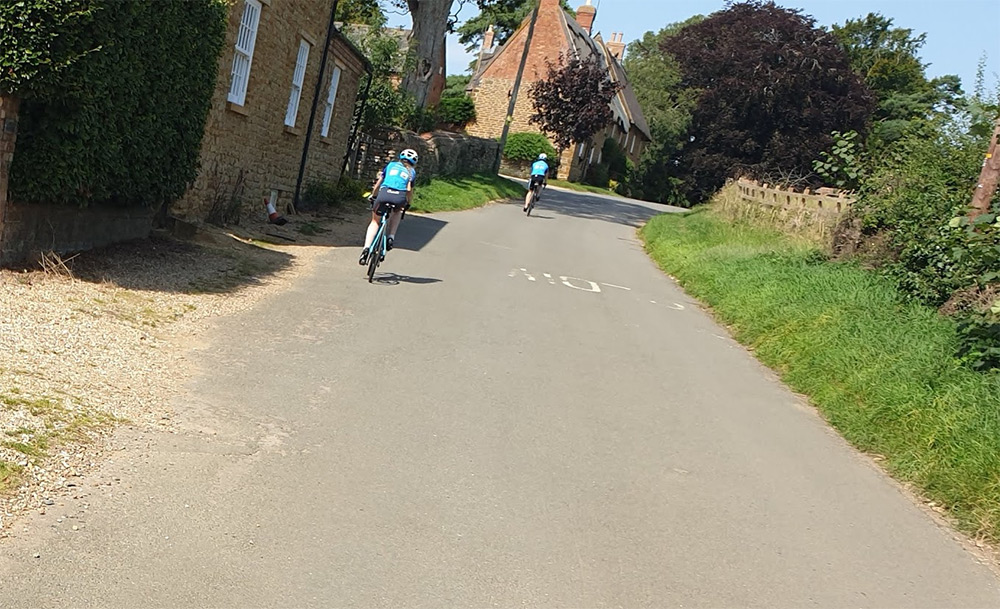 After a welcome stop for some lunch we are off again and I have been left behind, again. (I was taking pictures, honest...)

25/08/2019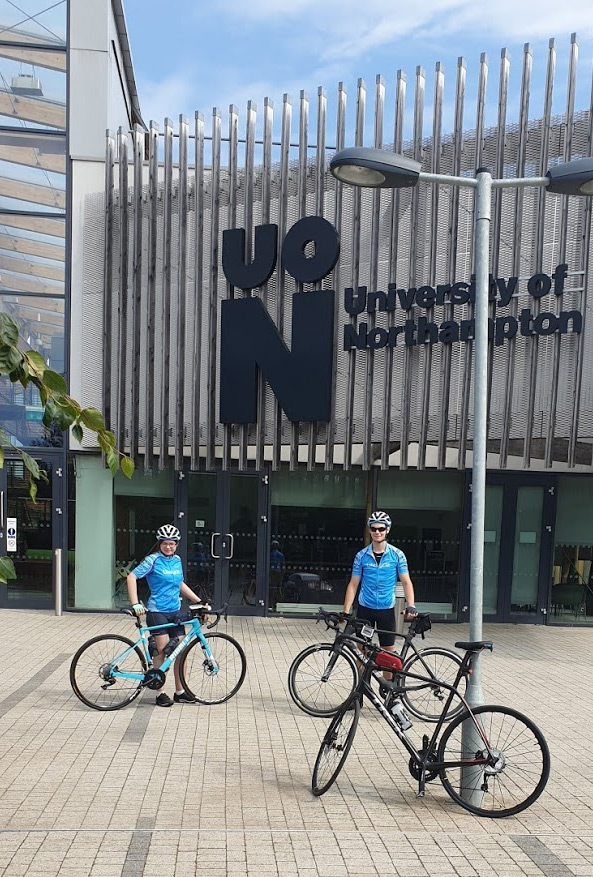 I thought this was a positive sign, the University has 'North' in its name then Ben pointed out where Southampton is...

25/08/2019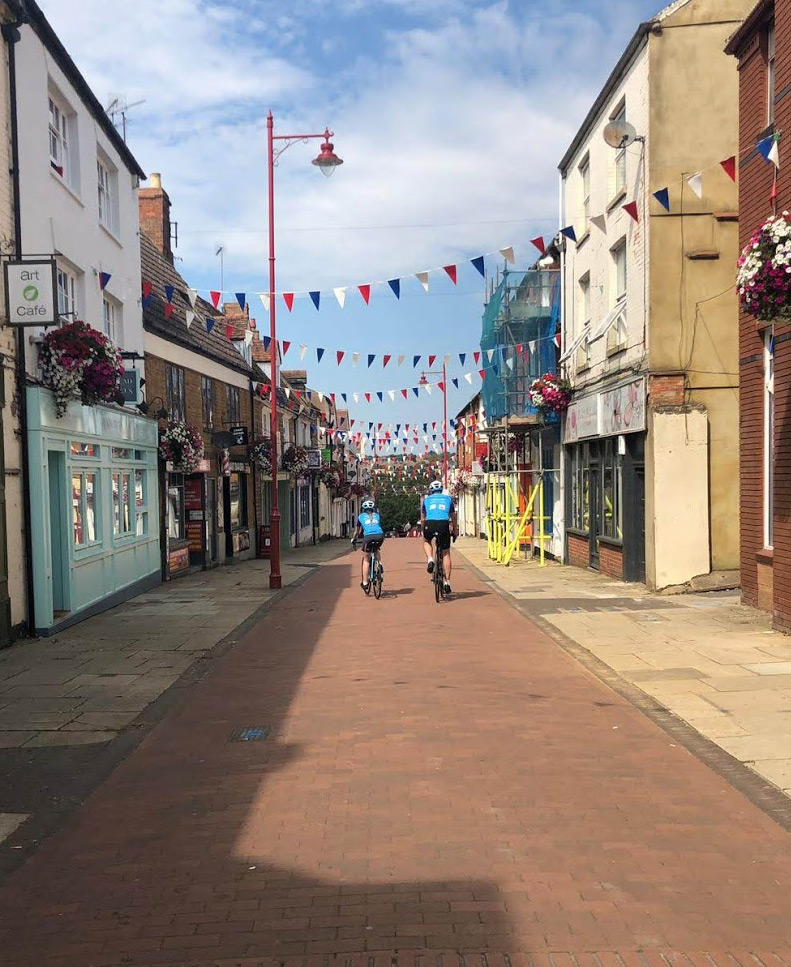 Daventry had flags out, we pretended they were for us!

25/08/2019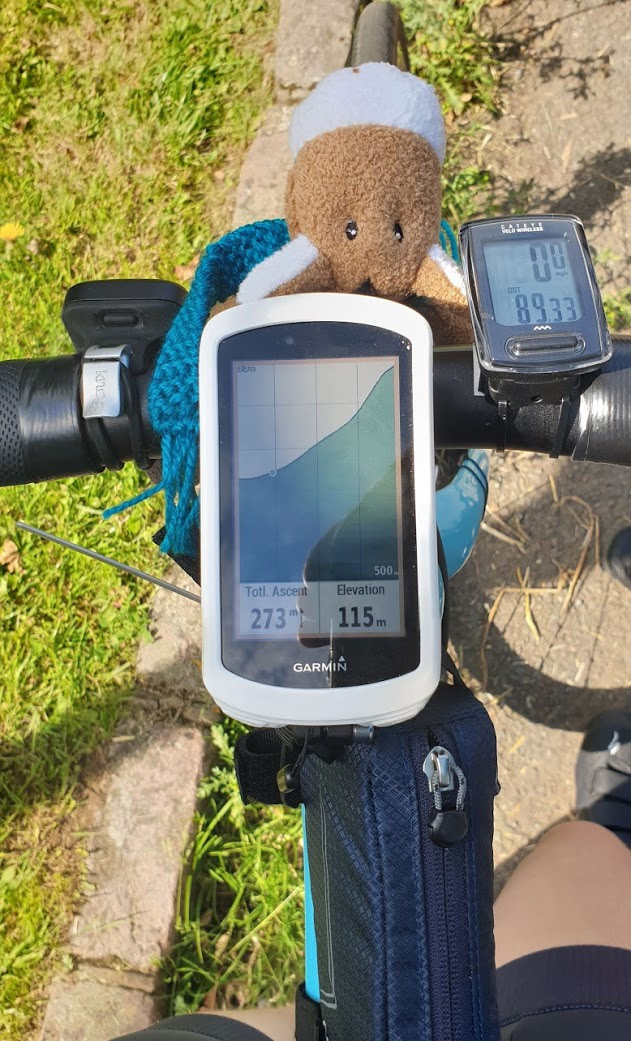 We stopped when Tabby noticed this on the Garmin. Currently we are where the dot is. You know you are in trouble when the hill has a name (Newham Hill)!

25/08/2019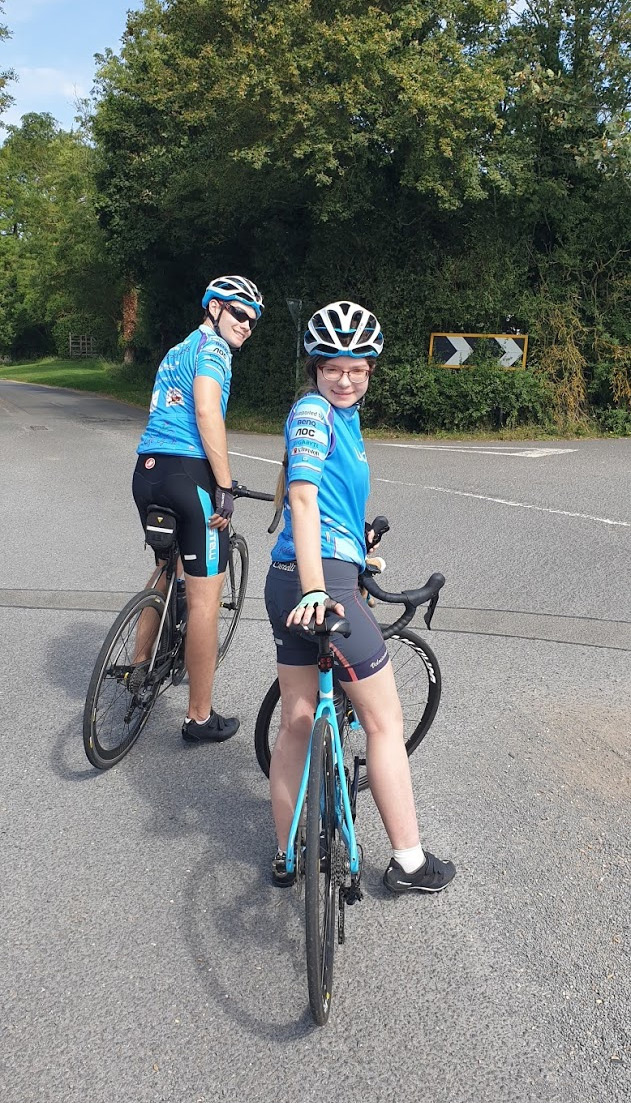 Whoops, and again!

25/08/2019
Combine harvesters make the scene but they also make a huge dust cloud, which gets in your eyes and up your nose.

25/08/2019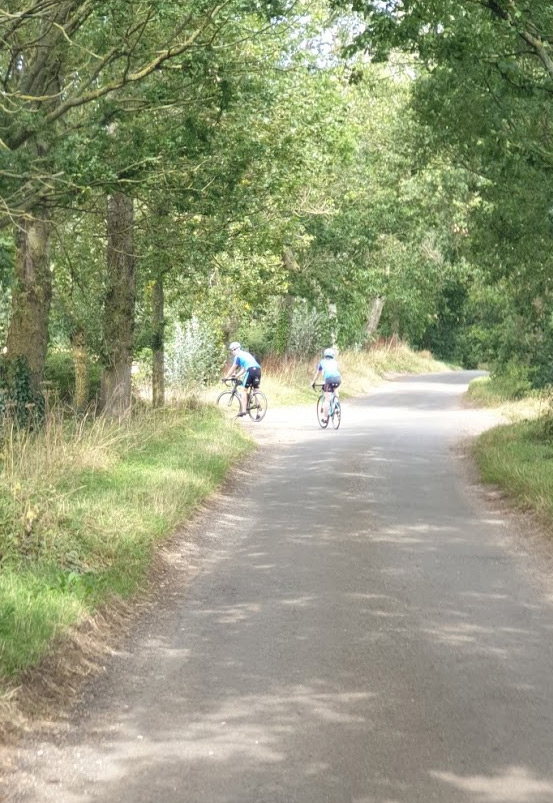 Whoops they are waiting for me again!

25/08/2019
We are all set for day three, looks like it is going to be another hot one.

24/08/2019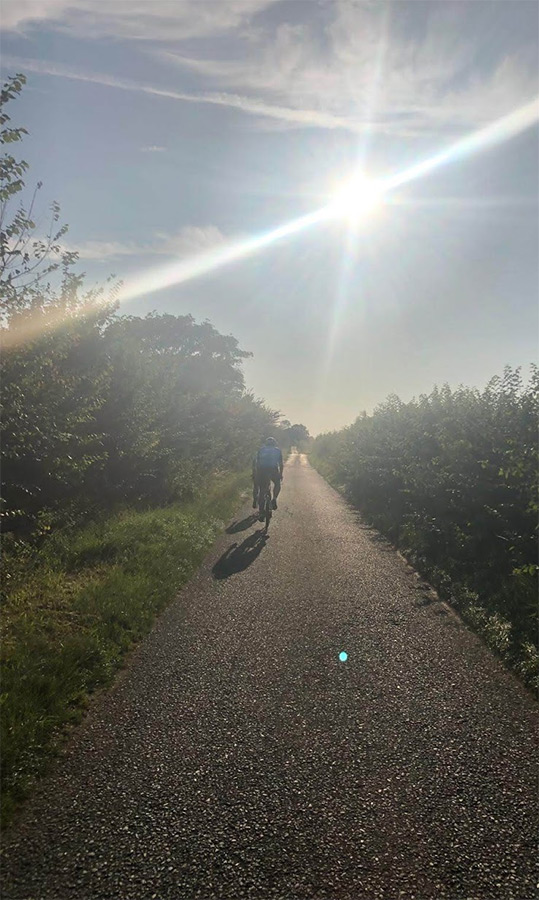 It was very hot, but very nice

24/08/2019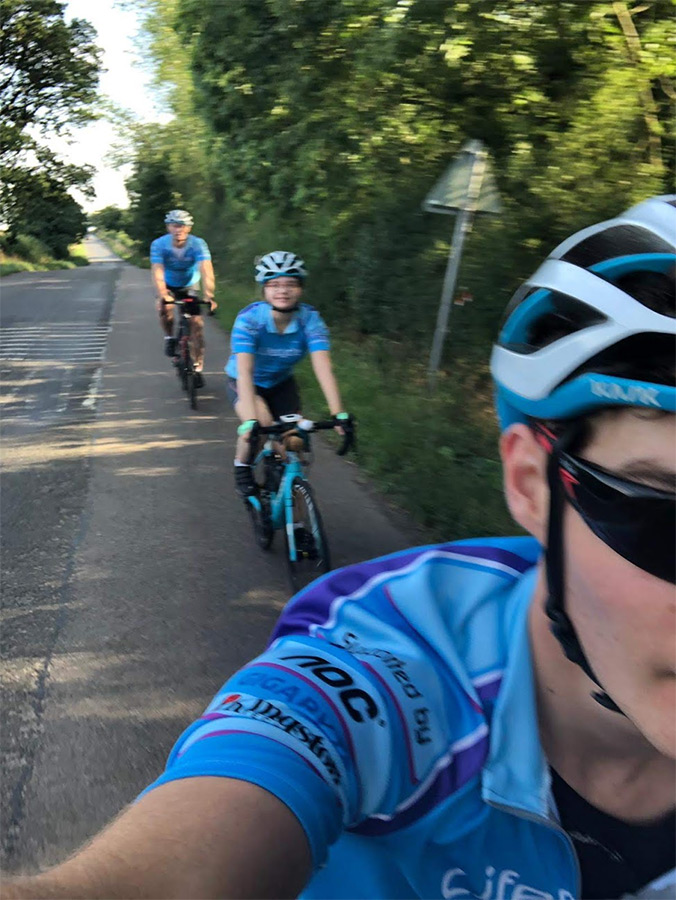 We are getting into a routine now with Ben leading, Tabby following and Adrian at the back- that may be an indication of competence!

24/08/2019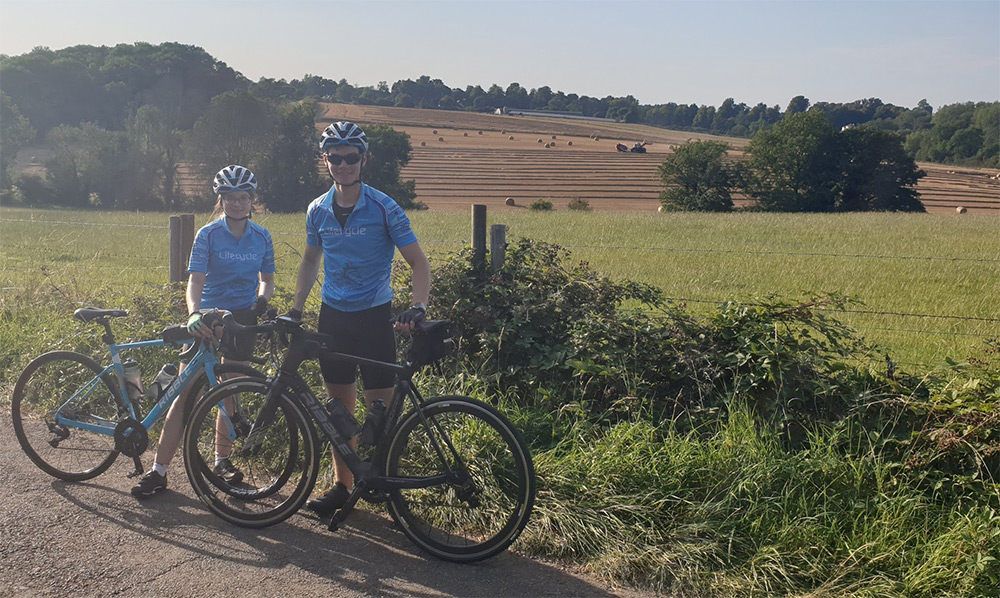 The scene in the far background here was wonderful.

24/08/2019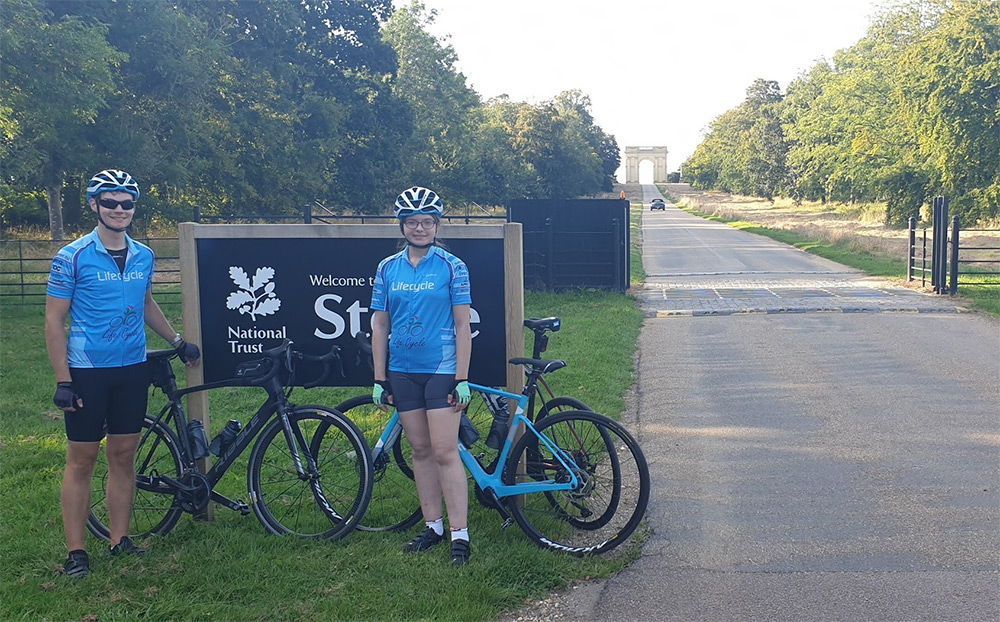 After quite a bit of pedalling we got closer.

24/08/2019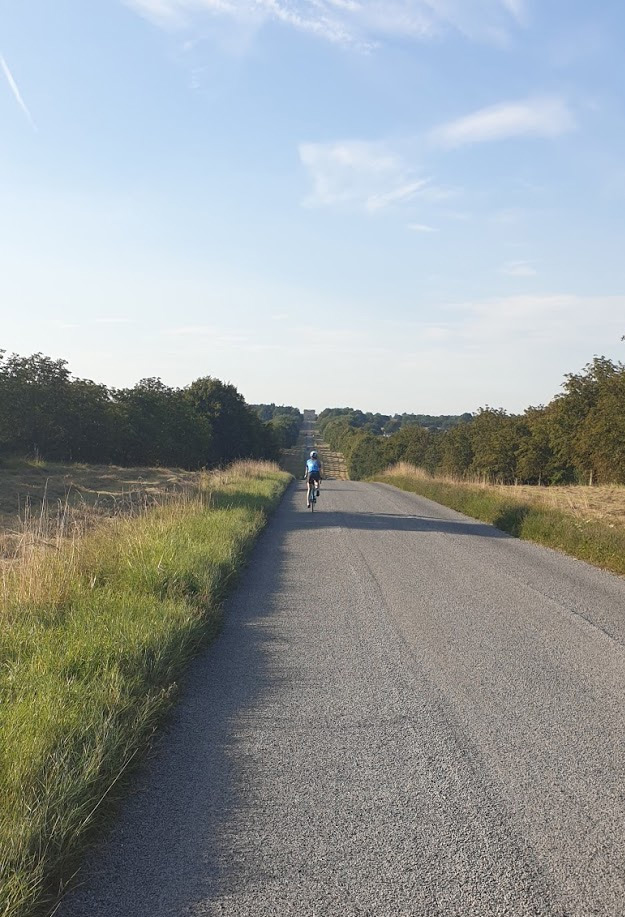 We were impressed by this tree lined avenue to what we think was the Duke of Buckingham's Victorian estate.

24/08/2019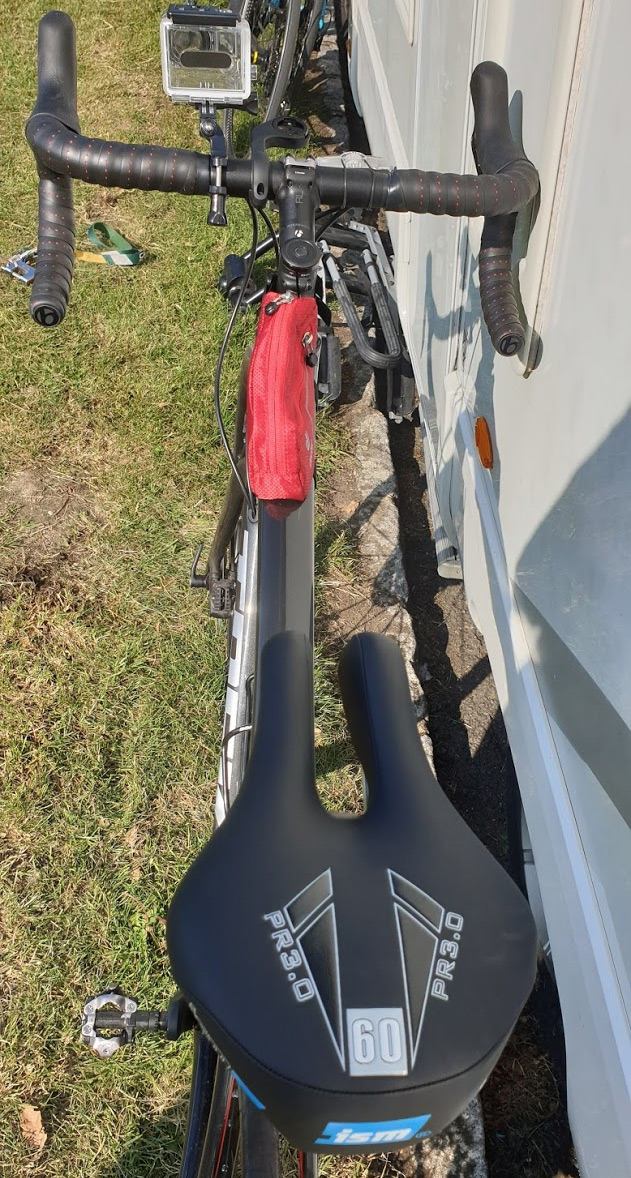 Before the next leg I am going for saddle number four.... looks more like a tool to remove something. I am trusting it doesn't!

24/08/2019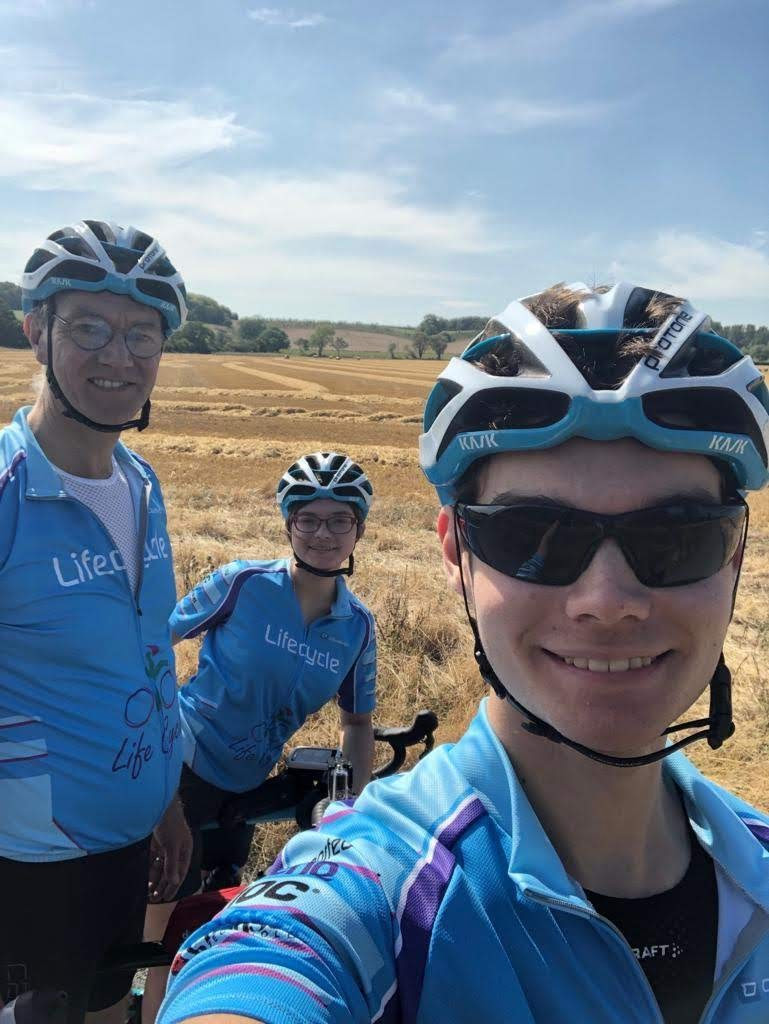 We were late getting on the road today, more Garmin confusion (but happily we know why now) by which time it was baking hot, but very nice.

23/08/2019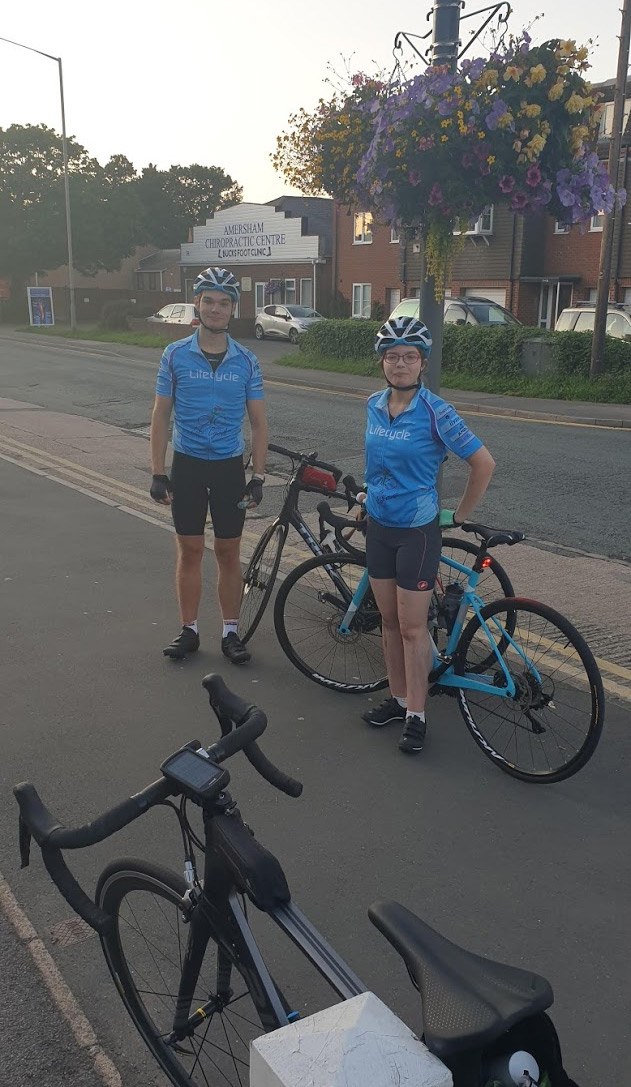 9 miles to our overnight destination, the sun is dropping - we need to speed up!

23/08/2019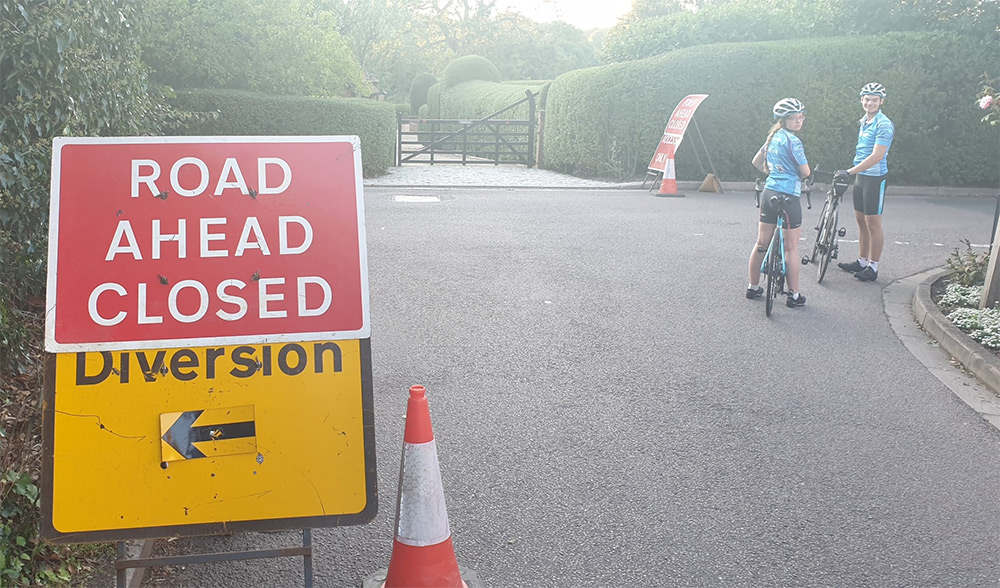 What you don't need when you are starting to tire!

23/08/2019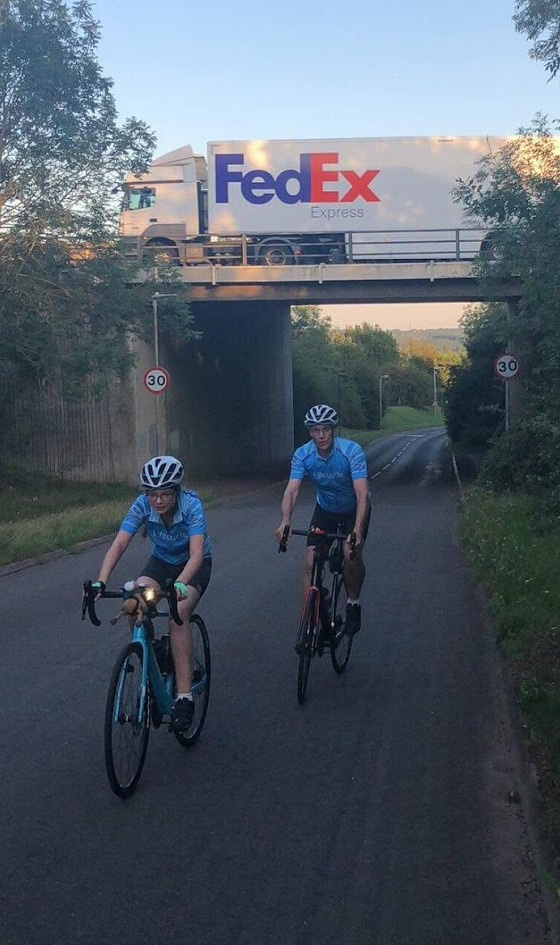 Officially leaving London? We think that is one of the carriageways of the M25.

23/08/2019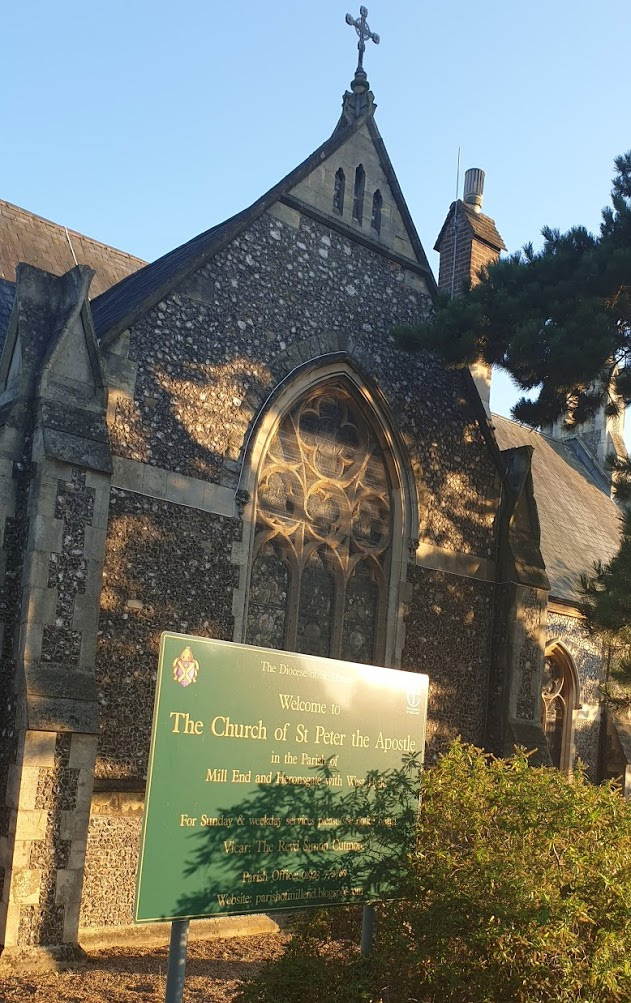 It was a lovely evening, and some really nice towns and villages just out of London.

23/08/2019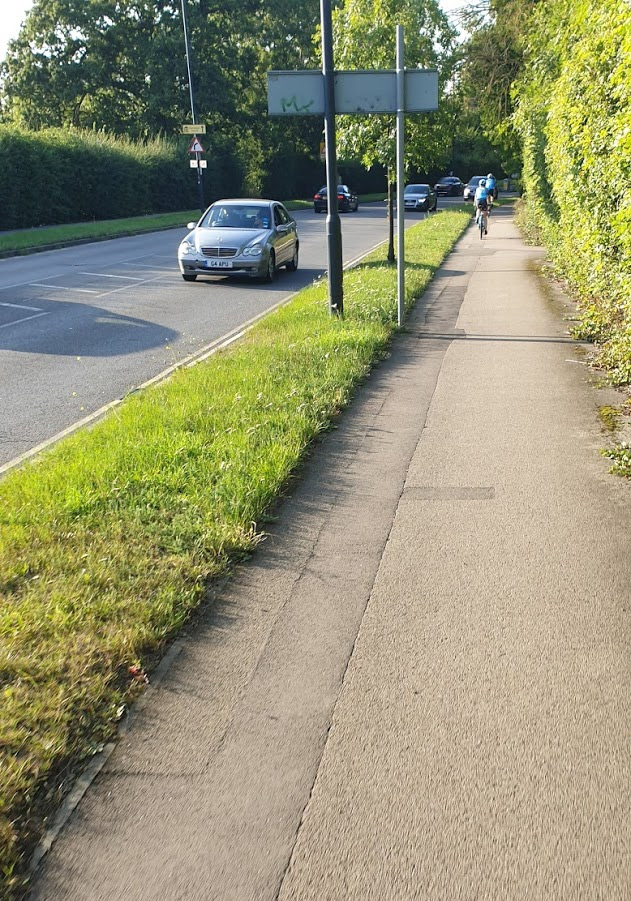 We found some cycle paths though, they were welcome relief.

23/08/2019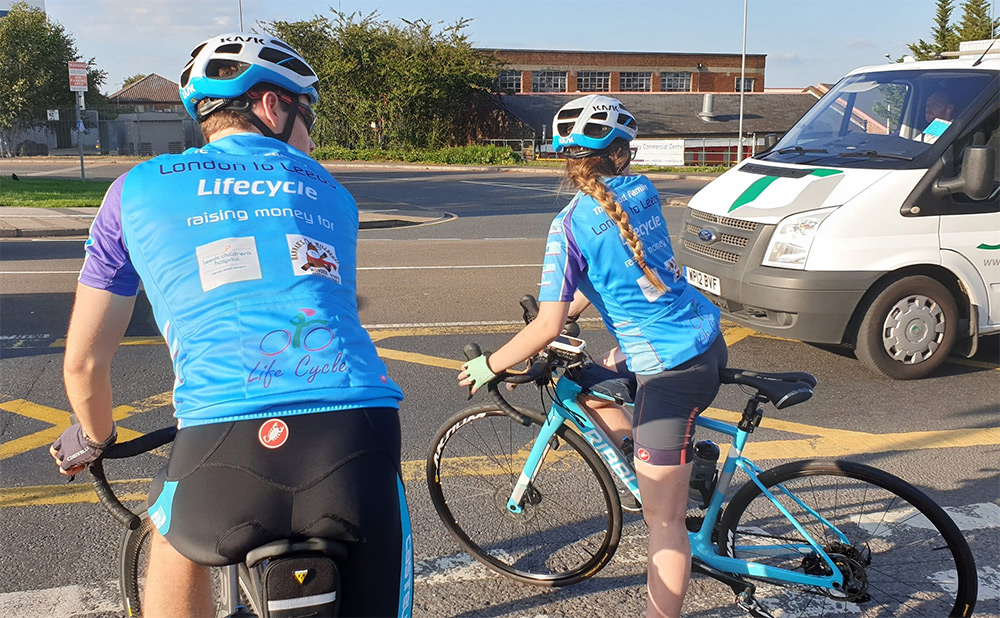 Back on the road, London traffic was a bit scary, not helped that it was the Friday afternoon of a bank holiday.

23/08/2019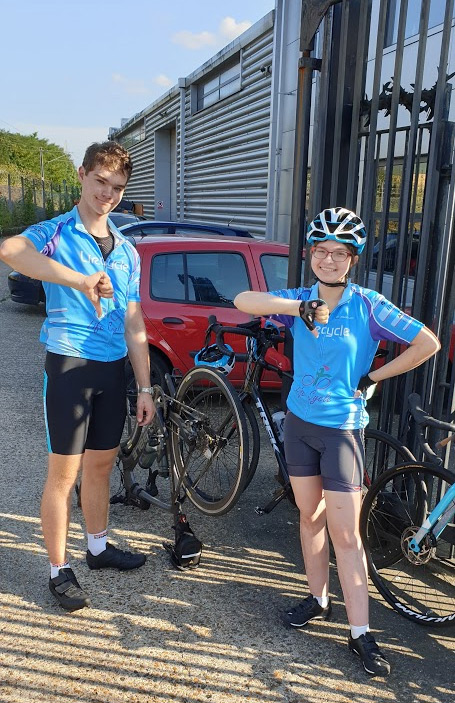 Not going that well so far! We have failed to get out of London before getting our first flat tyre...

23/08/2019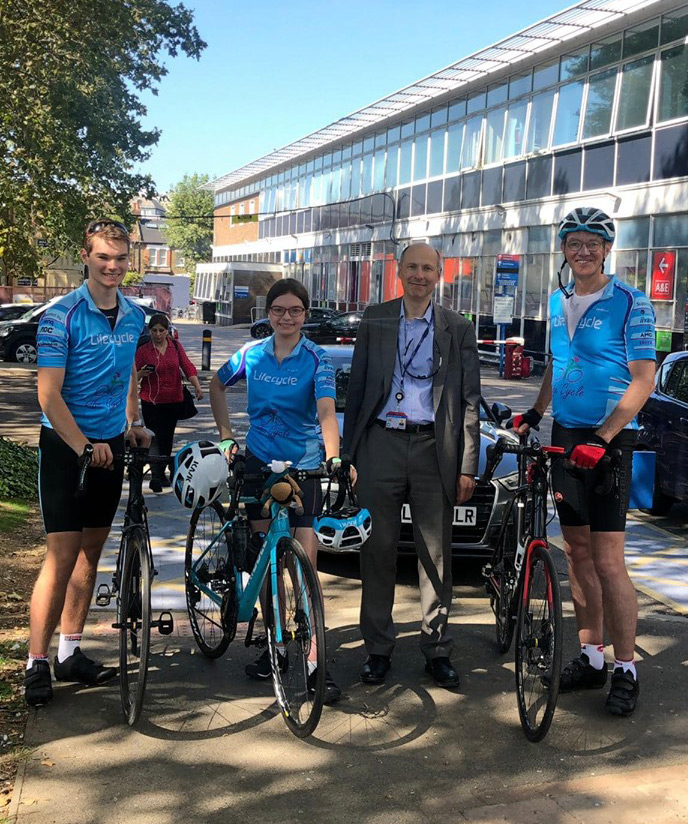 Eek!! Leaving Charing Cross Hospital. Prof Seckl - Tabby's' London oncology specialist -kindly seeing them off with wise words about hydration - it's jolly hot!! Next stop Great Missenden!

23/08/2019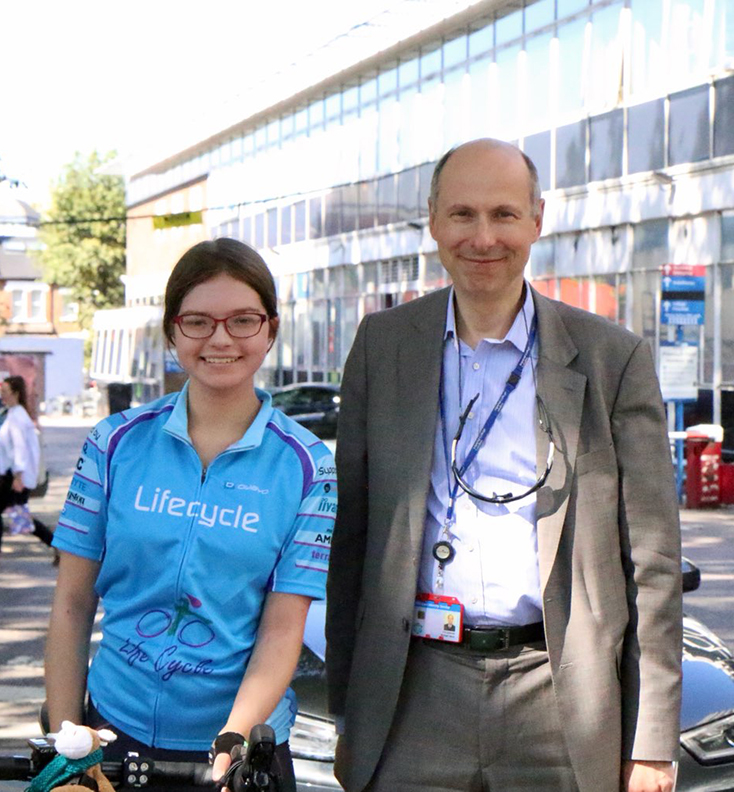 We were honoured to have Professor Sekl take time out to see us off.

23/08/2019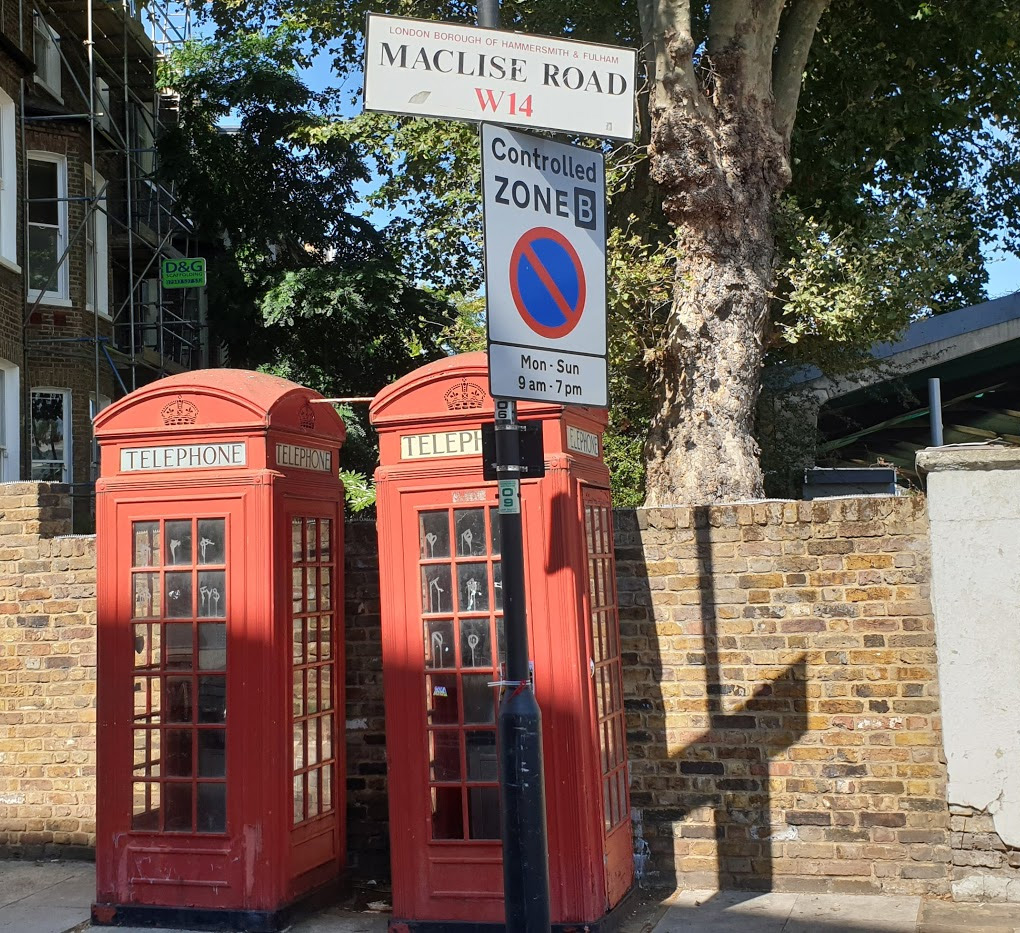 So far so good, we have arrived in London. Now just to find parking for a 24ft motorhome...

21/08/2019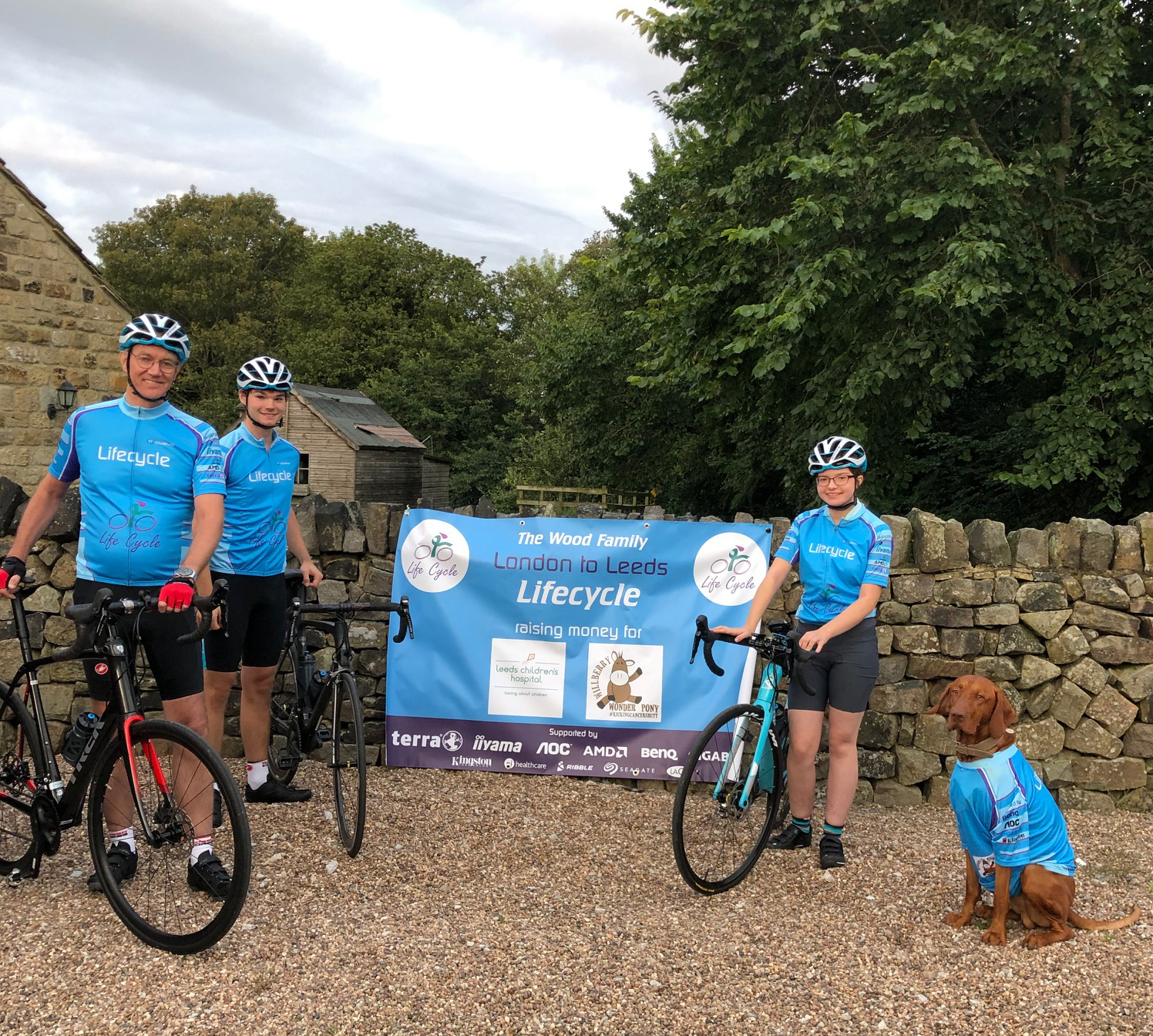 The full team lining up in their cycling shirts, only 48 hours to the off - eeeek!

20/08/2019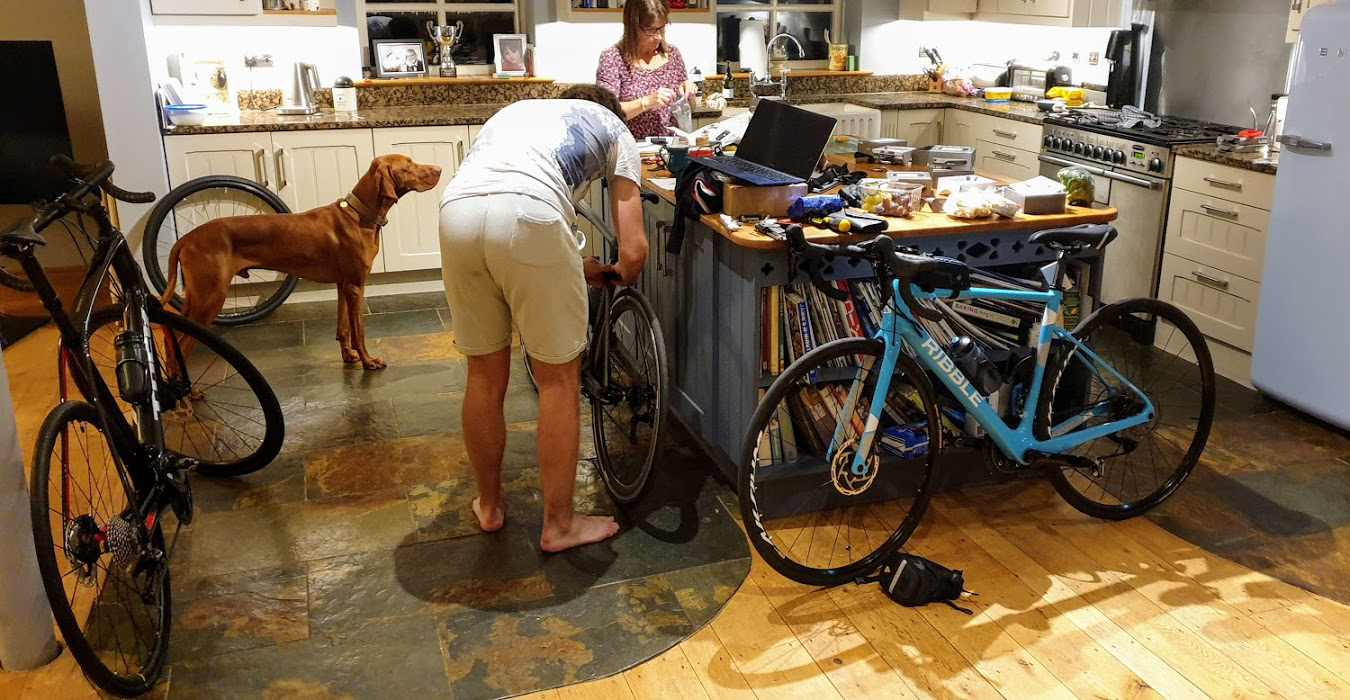 Preparations are in full swing, our kitchen looks more like a bike repair shop!

12/08/2019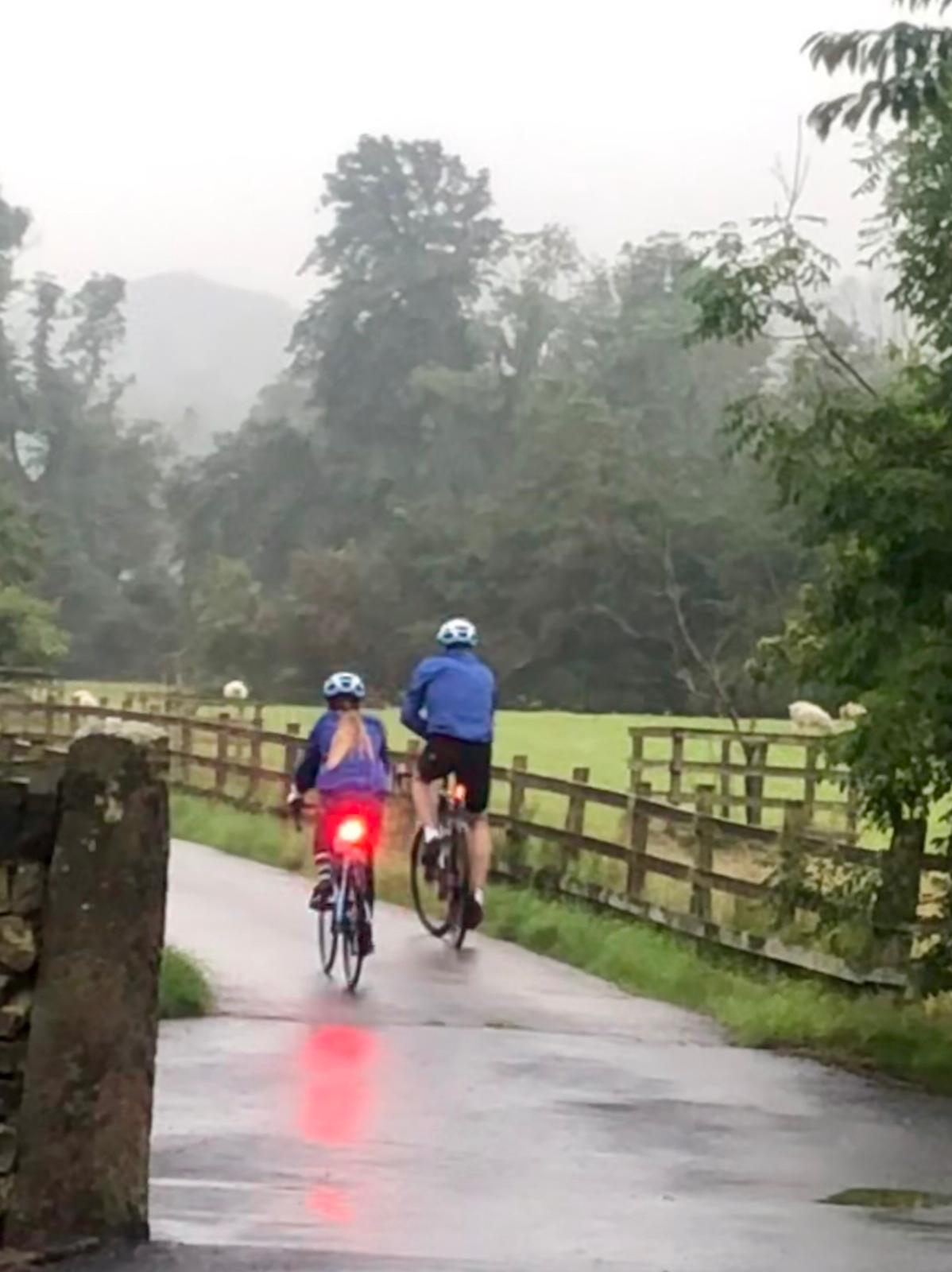 Back home, weather not so nice!

09/08/2019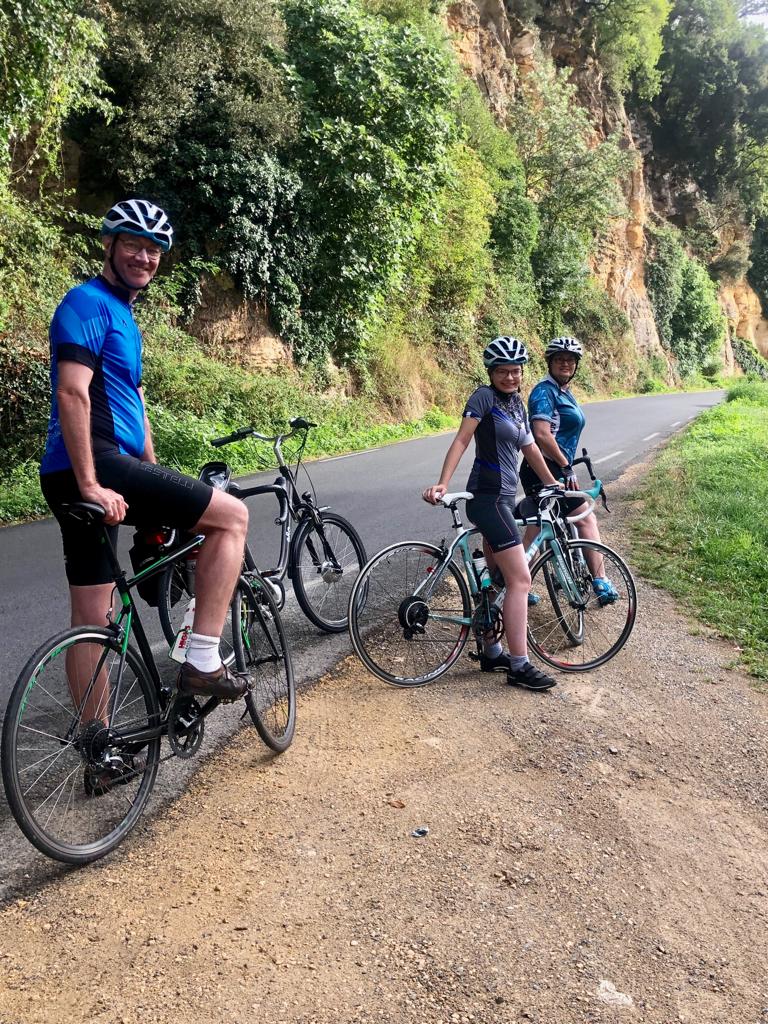 Training going well, still smiling. Nb you might notice Sarah's shopping bike – it did have the advantage of an electric motor!

08/08/2019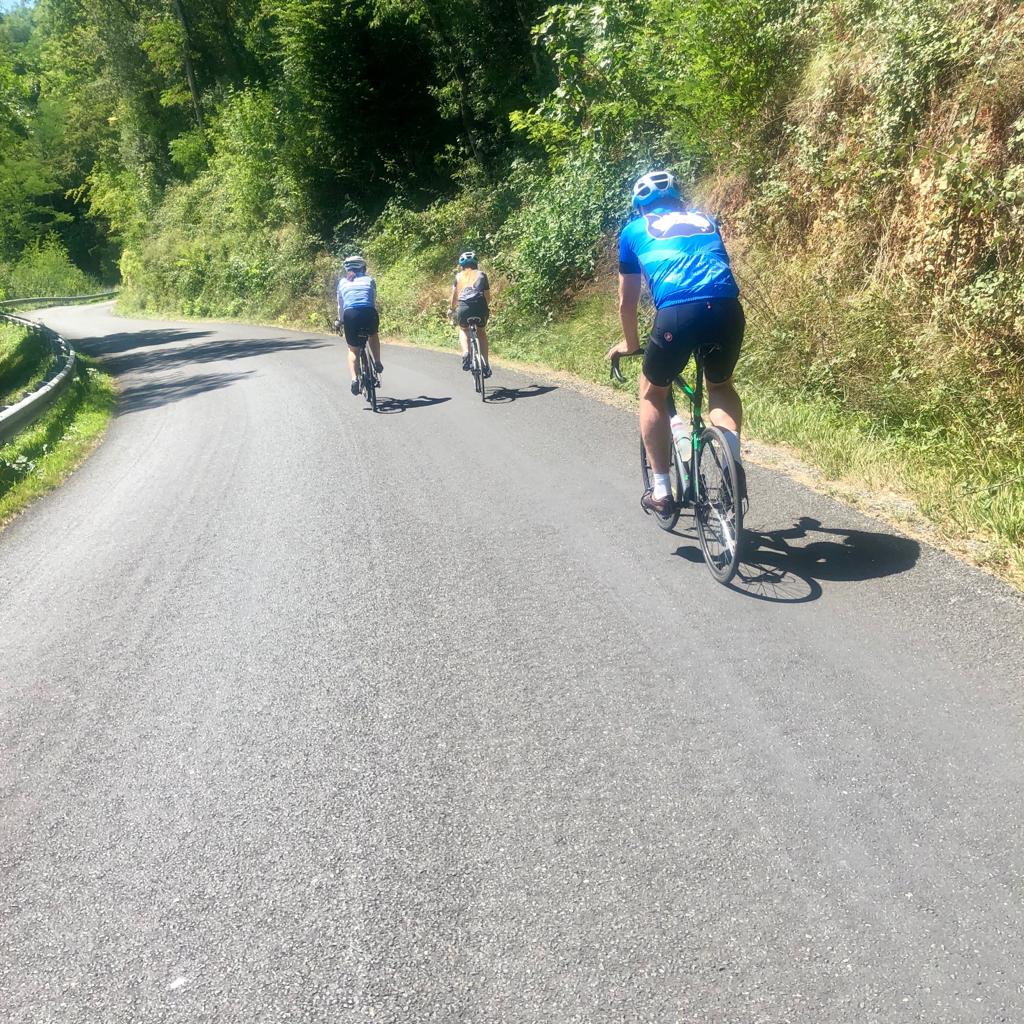 A few days in France last week, visiting Sarah's sister Catherine, turned in to a cycling boot camp when Catherine, a keen cyclist, learnt how little preparation we had done….

05/08/2019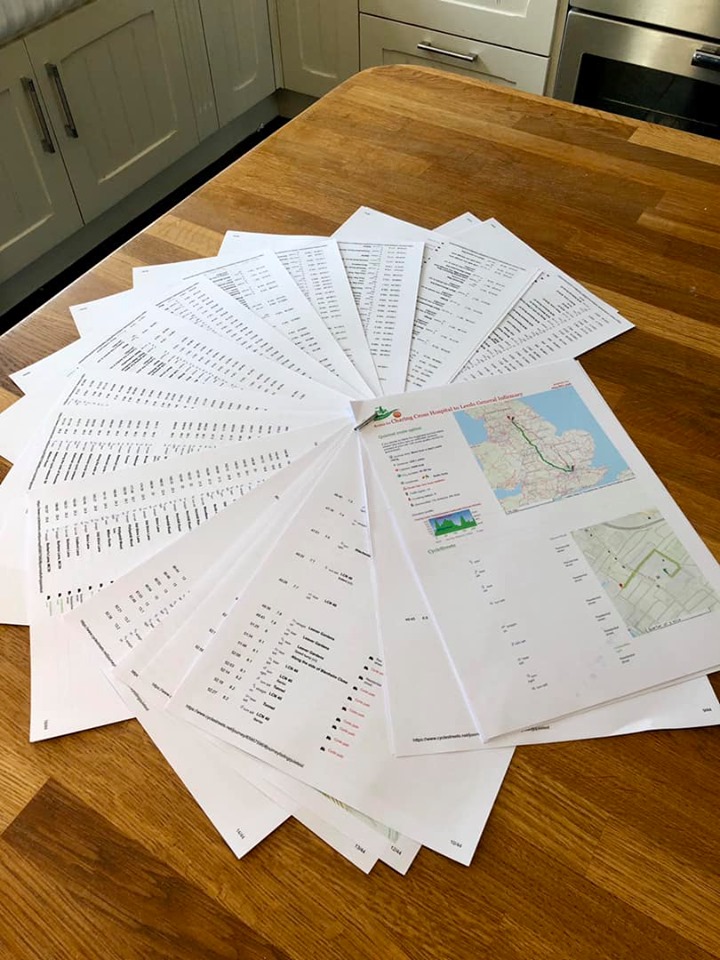 We almost have the route planned - all 44 pages of it! It's a huge undertaking for us with Tabby only having ridden on the road for a few weeks and Adrian not having ridden a bike for over 25 years! We do wonder if we have been too ambitious...

04/08/2019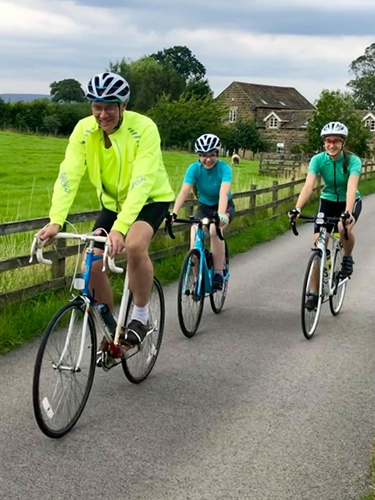 Now with matching helmets, joined by Tabby's friend Grace.

31/07/2019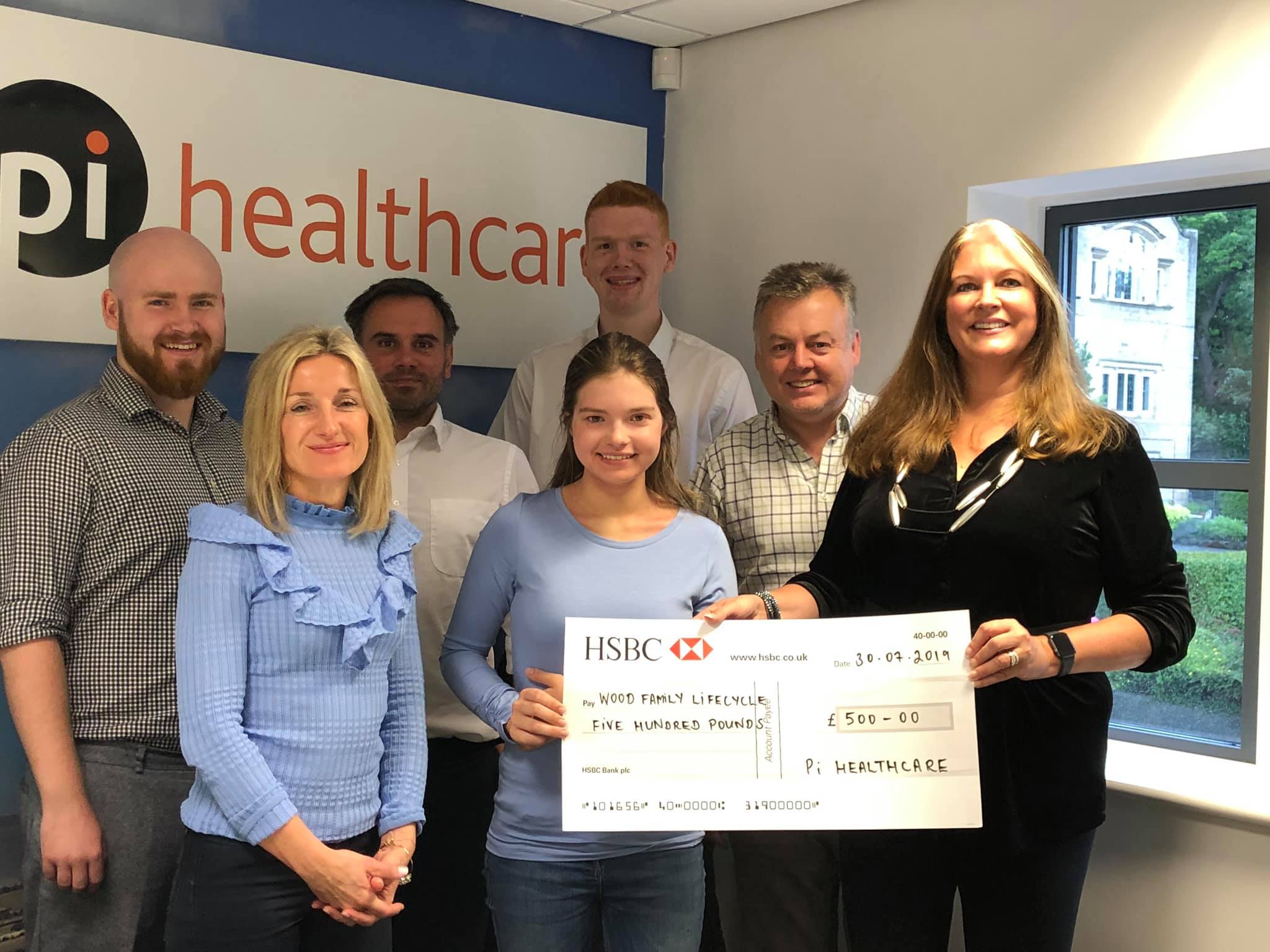 Absolutely amazing news! The wonderful people at Pi Healthcare in Ilkley have pledged the huge sum of £500 to the cycle ride. We are well on the way to our target and can't thank Johanna, Eddie and the team enough!!

14/07/2019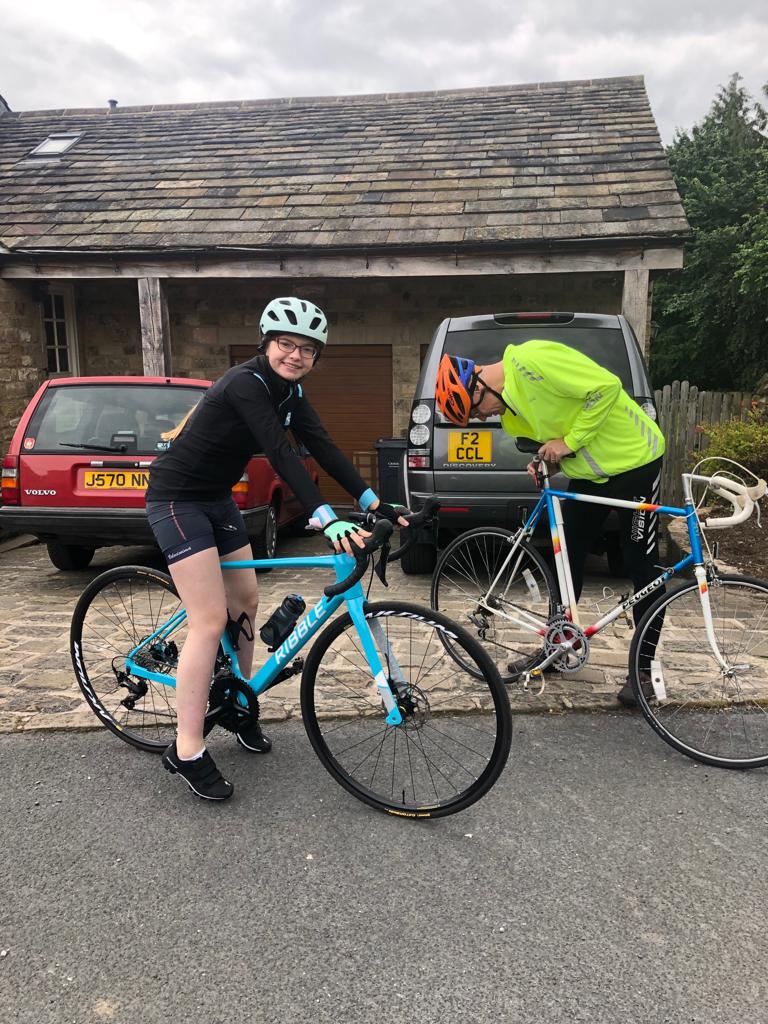 First ride out!