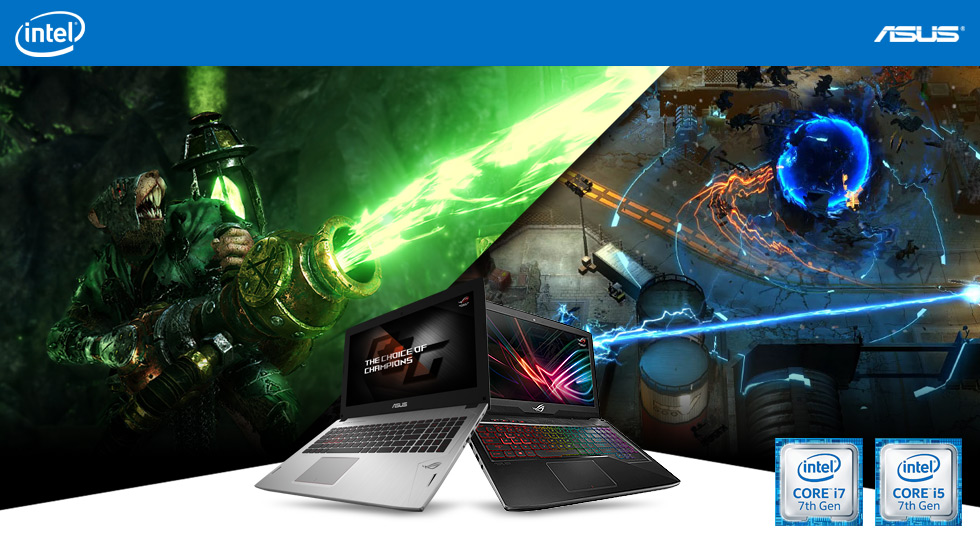 GAME WITHOUT COMPROMISE
Intel® inside. Extraordinary Performance Outside. Powered by Intel® Core™ i7 and i5 Processors.
Purchase a qualifying ASUS Gaming Notebook and receive 2 FREE games (Warhammer: Vermintide II / X-Morph)
and In-Game Content for Dreadnought, Fractured Space and Warframe.

WARHAMMER: VIRMINTIDE II
From the developers of the award-winning Vermintide comes Vermintide 2, a visually stunning
and action-intense first person co-op game pushing the boundaries of the genre.
You and your allies are the only force standing against the onslaught
of the mighty warriors of Chaos and the hordes of Skaven. If you fall, so shall the Empire.

X-Morph: Defense
Unique fusion of a top down shooter and tower defense strategy. You are the invader!
Use destructive weapons or lead you enemies into a maze of towers. Strategize in the build mode by carefully selecting various
types of alien towers or throw yourself right into the heat of the battle.